Next week in Long Island City, NY, the creme de la creme of cheese mongers will convene for the Cheese Monger Invitational. Caitlin O'Neill, the assistant manager of Sickles Market's cheese department will be competing along with 49 other invitees to see who knows the most. There is a trip to France on the line here, and O'Neill, who has been invited back to this convention would like very much to win.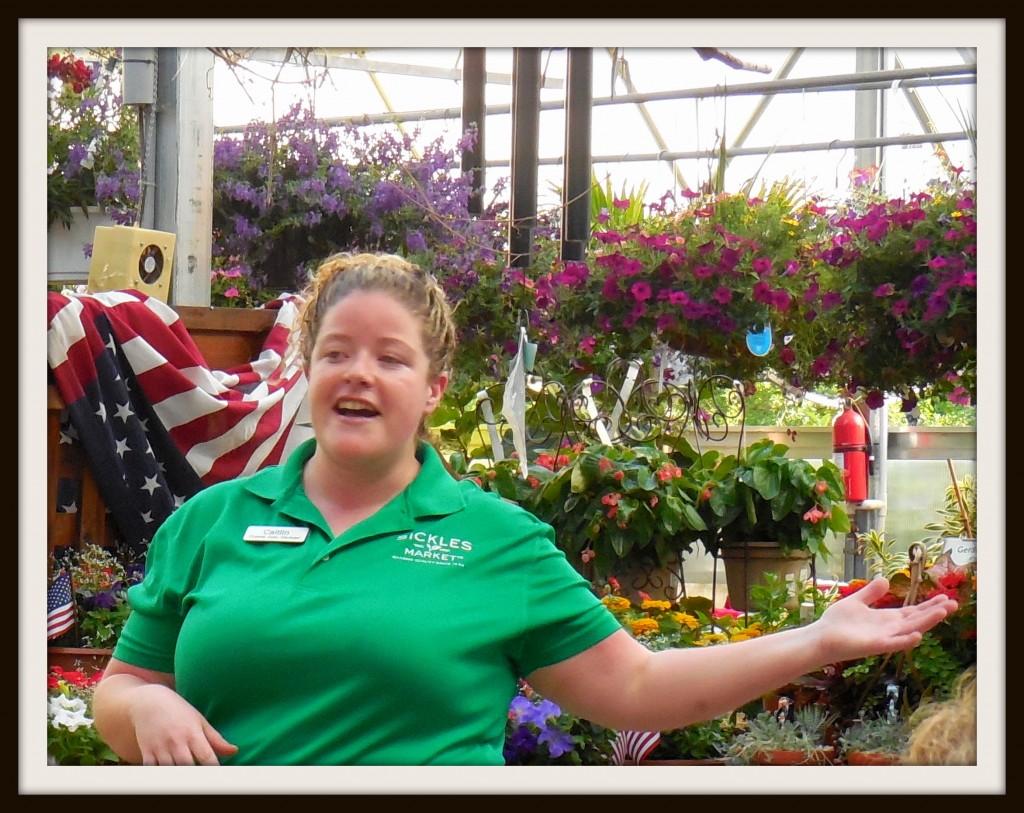 In Sickles Market greenhouse last night, O'Neill instructed a class titled, "I'm Local: Jersey-born Cheese & Accompaniments" that was both instructive and tasty.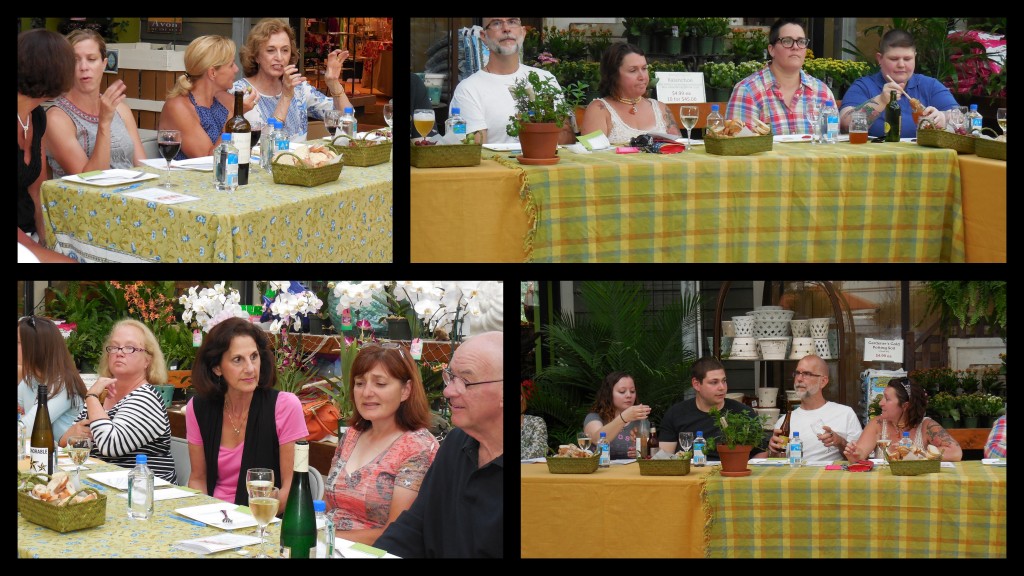 Everyone in attendance brought a beverage which I noticed ran the gamut from the usual red or white wine to a more relaxed beer and hard cider group. All seemed appropriate with the several different flavors and styles of cheese.
Although the cheese choices were outstanding in their flavor and freshness, it was the chosen accompaniments that brought out some discussion and surprise in this class. O'Neill first suggesting that we try the Cherry Grove Farm Buttercup Brie from Lawrenceville, NJ, with a dab of Sweet Carol Ann's Fudge It! Deep dark fudge chocolate sauce from Allenhurst, NJ. I raised my eyebrows at this suggestion too. Shock and awe, it was a good pairing. The saltiness of the brie went perfectly with the fudge sauce. This is where O'Neill, a self proclaimed cheese nerd shines.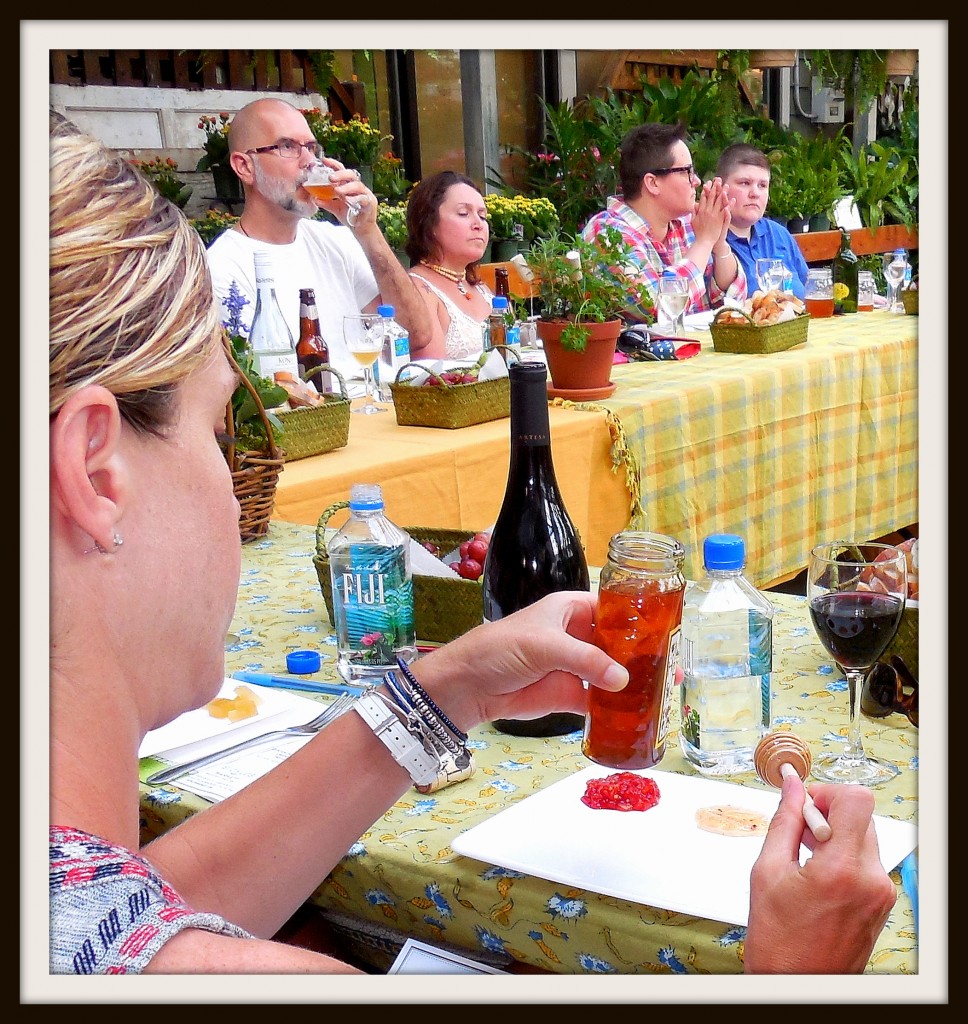 When the Valley Shepard Califon Tomme from Long Valley, NJ,was brought out and paired with a sweet red pepper relish from Fourth Creek Food Co.,local to Fair Haven, NJ, I stopped questioning her choices. O'Neill knows her cheese and she knows how to serve and enhance it.
Teaching the concept of terroir, which is the relationship of food or wine to the earth and environment from which is came, O'Neill said, "Jersey gets a bad rap about how it smells and I am here to change your mind." In the context of Jersey grown cheese and accompaniments she not only changed my mind but left me wanting to learn about more of our home-grown products.
Bravo, to this self taught mistress of cheese. Caitlin O'Neill, we wish you very good luck at the invitational!