Who are the people in your neighborhood? It's an old Sesame Street song but fitting, particularly on Halloween. Our neighbors host an annual party that brings out some ghoulish culinary moments.
Interesting placement of the Vienna Sausages were good for a few laughs.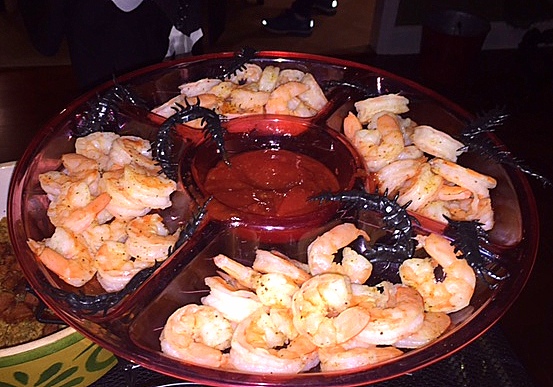 Devilishly good shrimp cocktail were also on the menu.
In a couples theme, My husband wore a bloody chef's costume. I was a devilish egg and we brought a platter of our progeny. Baby deviled eggs hit with a bloody shot of Sriracha. Funny, there was a human sized bottle of the hot sauce walking around at the party.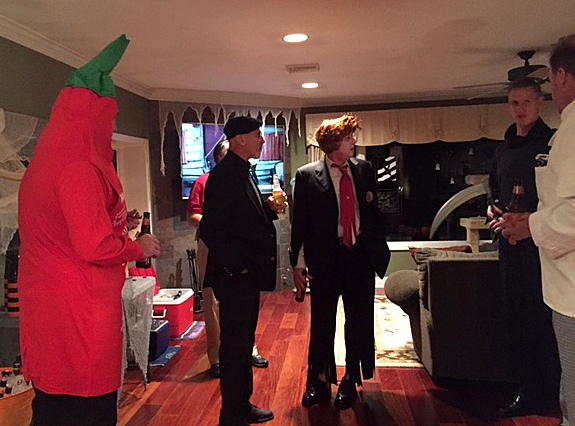 Witches fingers, crackly bones, and a puking pumpkin filled with guacamole were enticingly edible.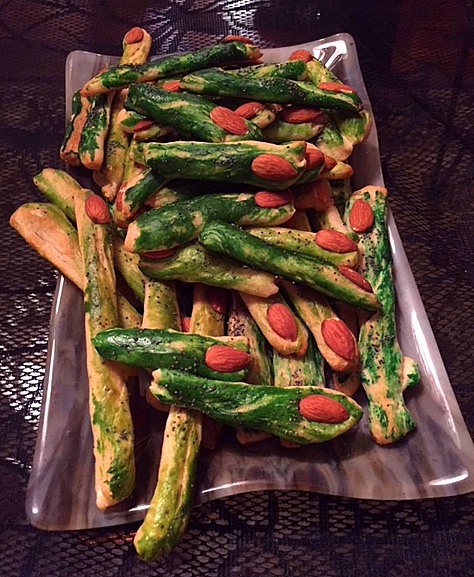 Thanks to the McManus family for the creepy, crawly, Halloween fun again this year!