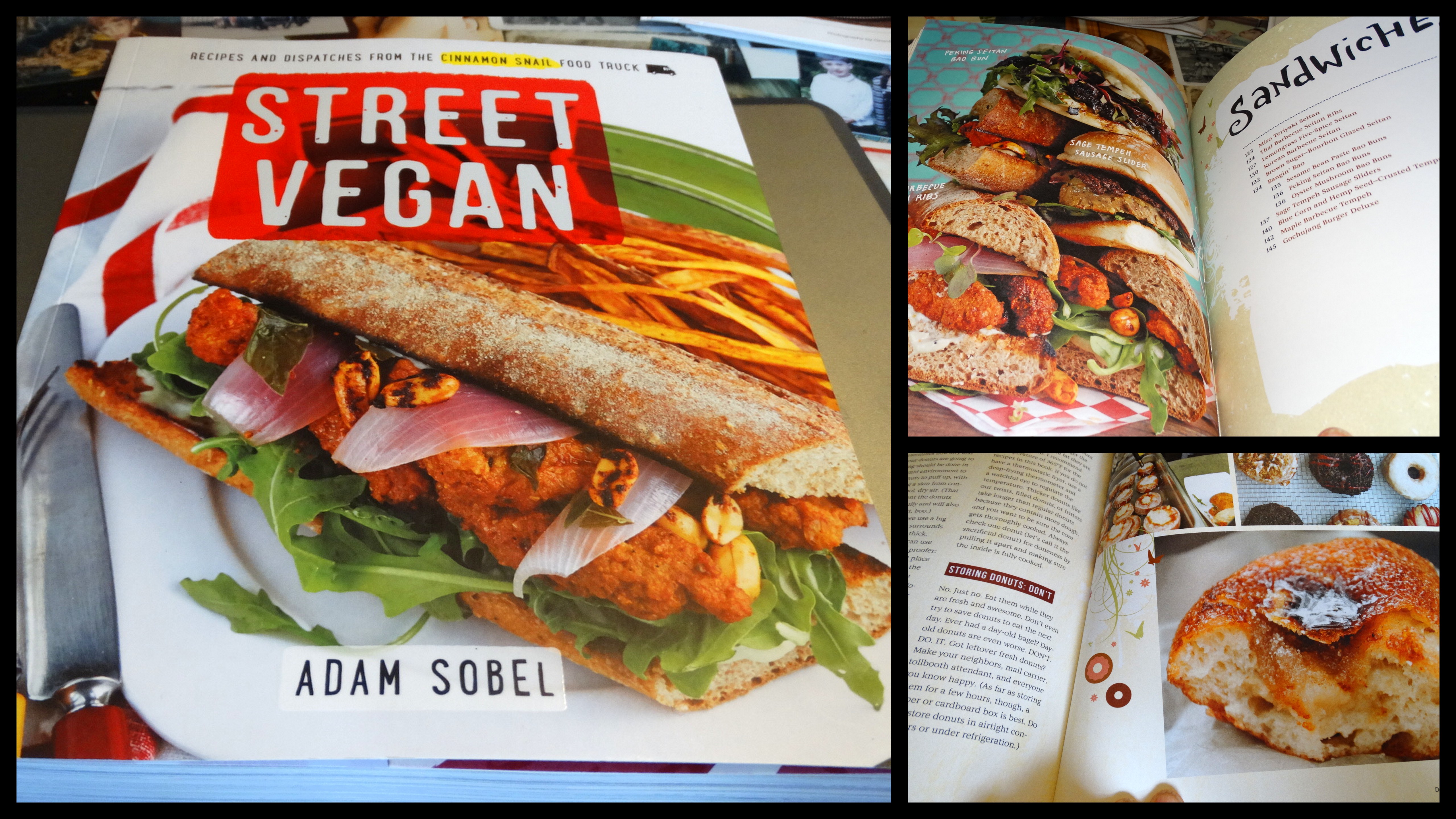 The crowd drawing food truck, The Cinnamon Snail isn't running on the streets of New York City these days, but can still be found at the Sunday farmers market in Red Bank, NJ.
For those who find themselves tortured by the wait, Adam Sobel has you covered. Street Vegan, Sobel's hot off the presses cookbook is a gorgeous tome of full color food photos and recipes.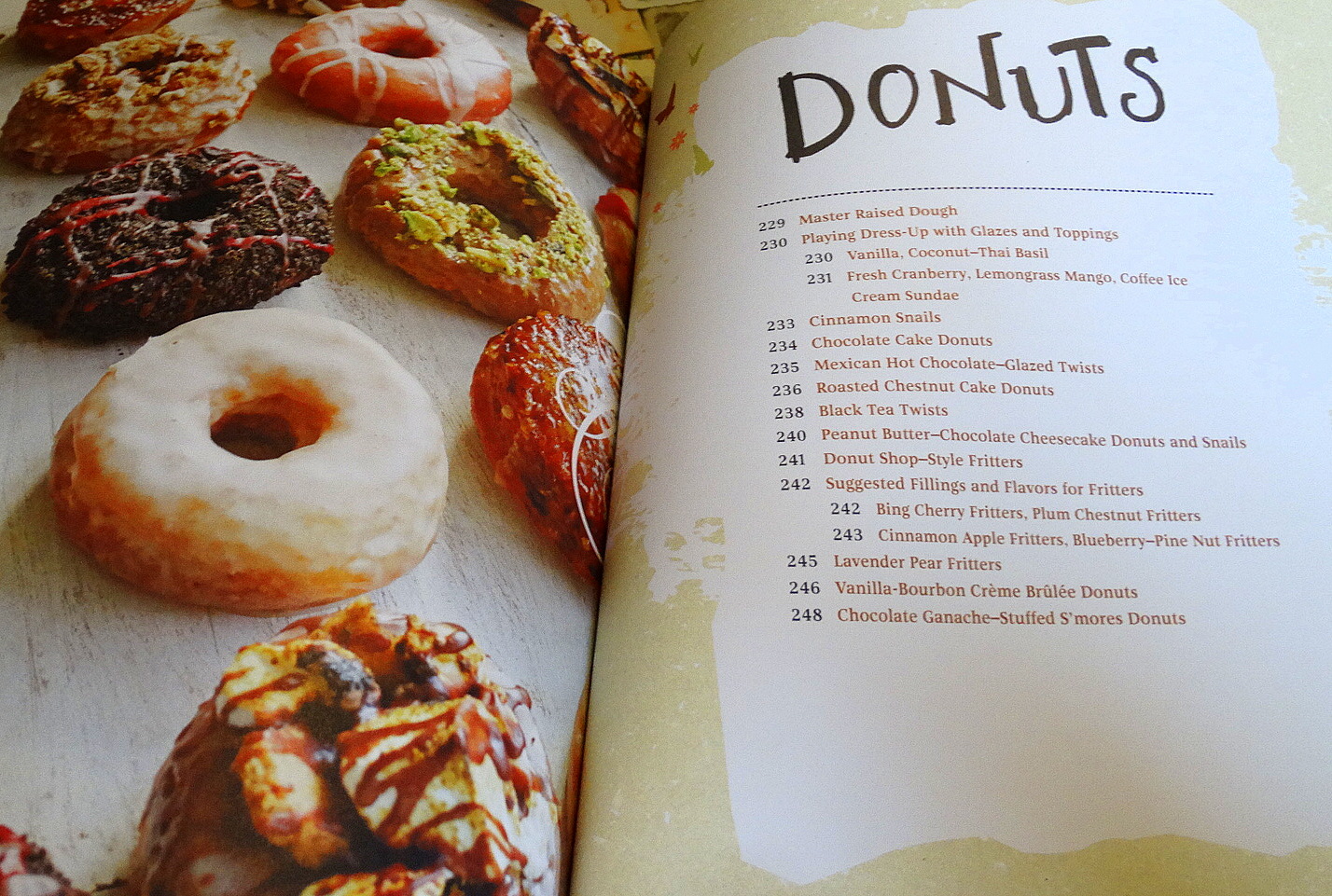 The publisher of Street Vegan, Clarkson Potter sent over an extra copy for Flavor Chronicles to give away. Since the Sobel family lives just a hop and a skip from yours truly, I made my way over to their home and had a lovely chat on their front porch.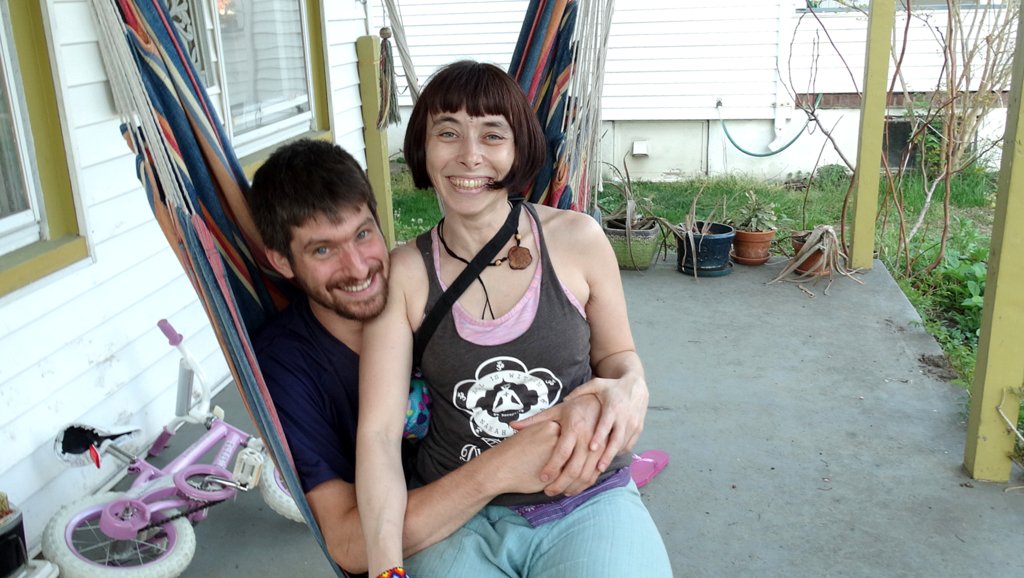 Joey and Adam Sobel hamming it up on their front porch.
What do you have to do to get your hands on a copy of Street Vegan? You can of course order it on line, or make your way to a favorite brick and mortar. Ours is River Road Books in Fair Haven, NJ where they are having a book signing on June 6th. Or, you can leave a comment on this blog post or on Flavor Chronicles/ Chefs in Motion facebook page. Make sure you LIKE the facebook page and you're in the running for a signed copy of Street Vegan.  When you comment, please tell us if you have ever stood on a long line to buy food from a truck and if it was worth the wait.
It's that simple. LIKE us and we'll keep you up to date on what is happening in the restaurants, gardens, and farm markets. Want to learn more about how the at-home chefs are wowing their company and families? Keep your eye on this blog!
The winner of the signed copy of Street Vegan will be chosen at random on June 7th and like they say, "You have to enter to win."