Land-locked: A canoe filled with a wide variety of beverages, primarily craft beer was just one of the eye-popping abstract concepts put to use at a barbecue hosted at the home of Rick Norman and Sissy Starr Norman.
In the pit Dave (that's Dave's wife Jen in the photo with him on the left — her tats are awesome) and his brother Ben patiently dealt with a pig trussed with copper wire on a spit. Ben is a professional chef. Dave is an electrician — bartender — gardener/farmer. Yep, the cast of creative characters who put this shindig together have other professions, but could easily slip into the role of ace party planner. The logistics alone are mind boggling.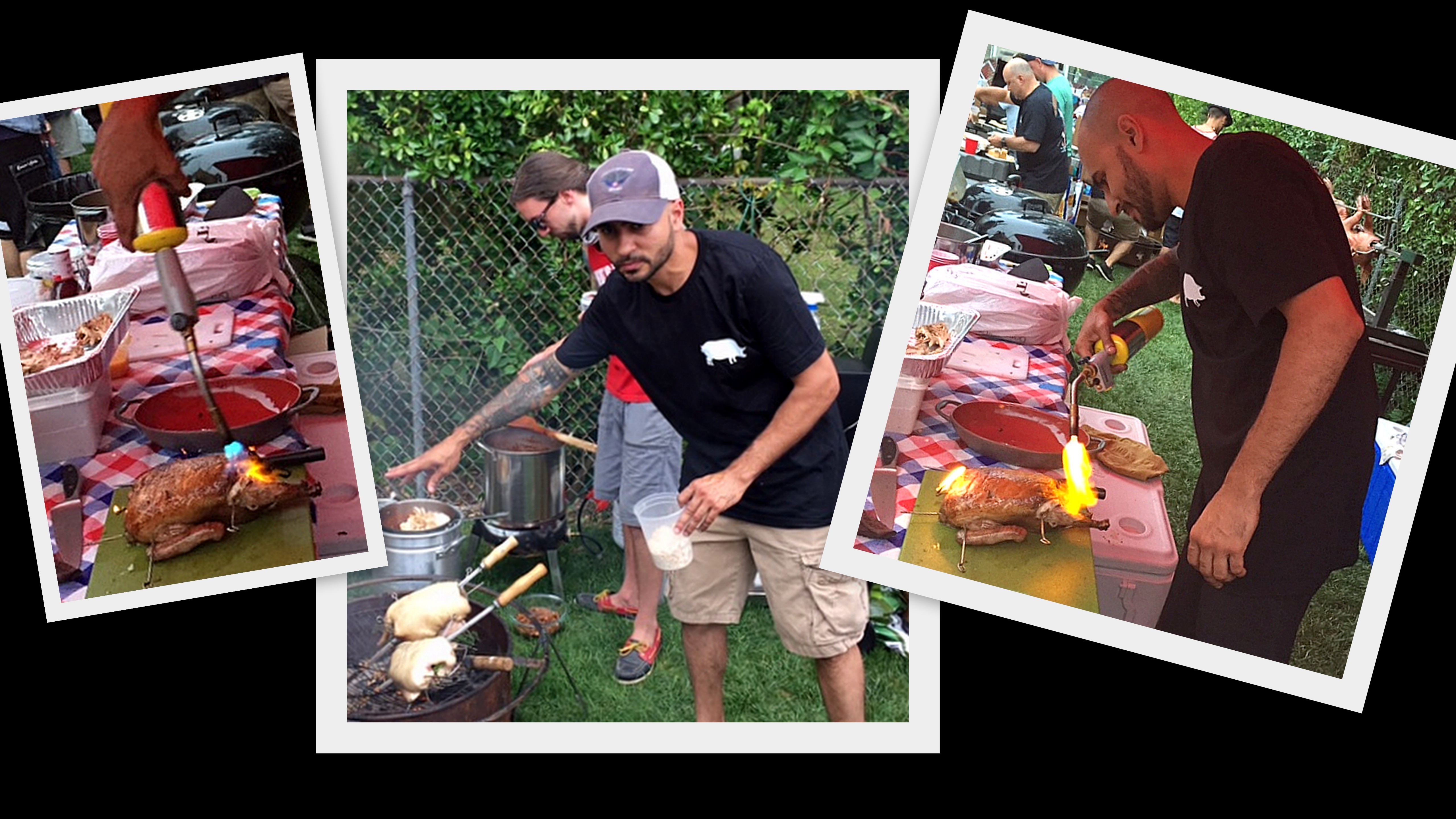 A pit full of barbecues and smokers and a torch or two: That's Laercio Chamon Jr. (known to most as Junior) executive chef at Zoe in Little Silver crisping the skin of a duck. Six of those ducks were prepared for tacos. These guys don't do anything by half.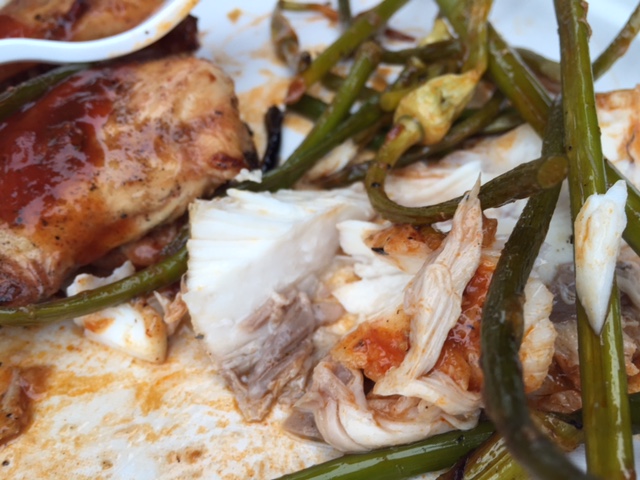 Chef Junior also grilled sea bass with in-season garlic scapes. It was mouth-watering tender and as we've come to expect from this chef as good as it looks.
Everyone had a beverage in hand and a plate full of food. Pasta salads, mac and cheese, chips and dip dominated the long buffet table, but every time the clang of the ships bell hit the air, guests jumped up and happily formed a new line for the next smoky BBQ surprise.
Our addition of bread pudding with bourbon soaked golden raisins and blanketed under a layer of buttery bourbon hard sauce was gone within seconds of it hitting the table. Next year we'll triple that recipe.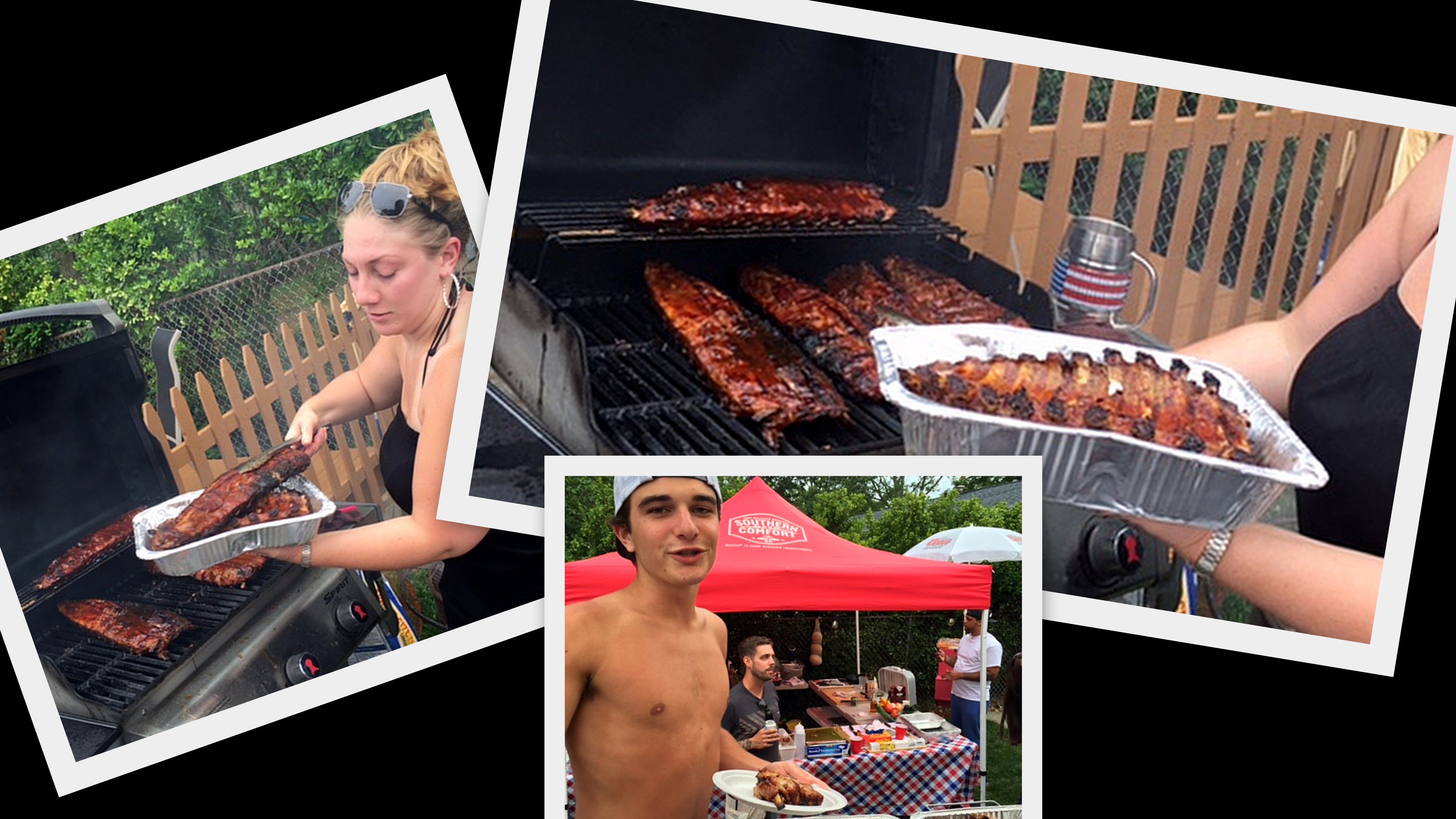 Racks and racks of ribs were slathered, chopped, and piled high onto plates. Plentiful, everyone grabbed several of the bones and gnawed their way through until their barbecue sauce covered lips buzzed.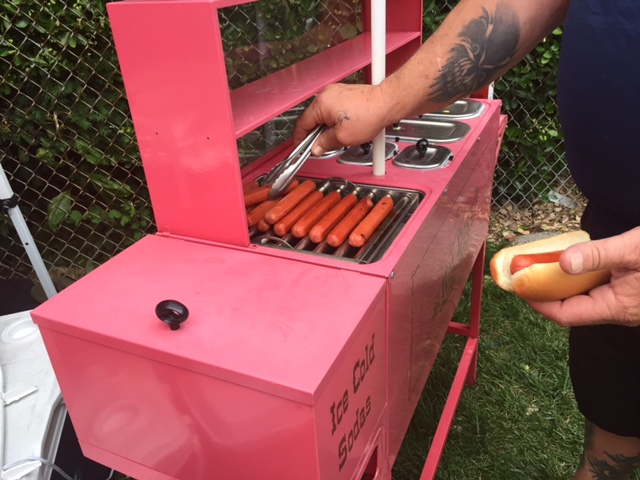 Pink: The color of little girls bedrooms and hot dog carts? Yeah, impossible to miss and the dogs were terrific. That our host Rick's board shorts were that color as well? Coincidence? Hard to say, but there was a patriotic theme running through the guests attire.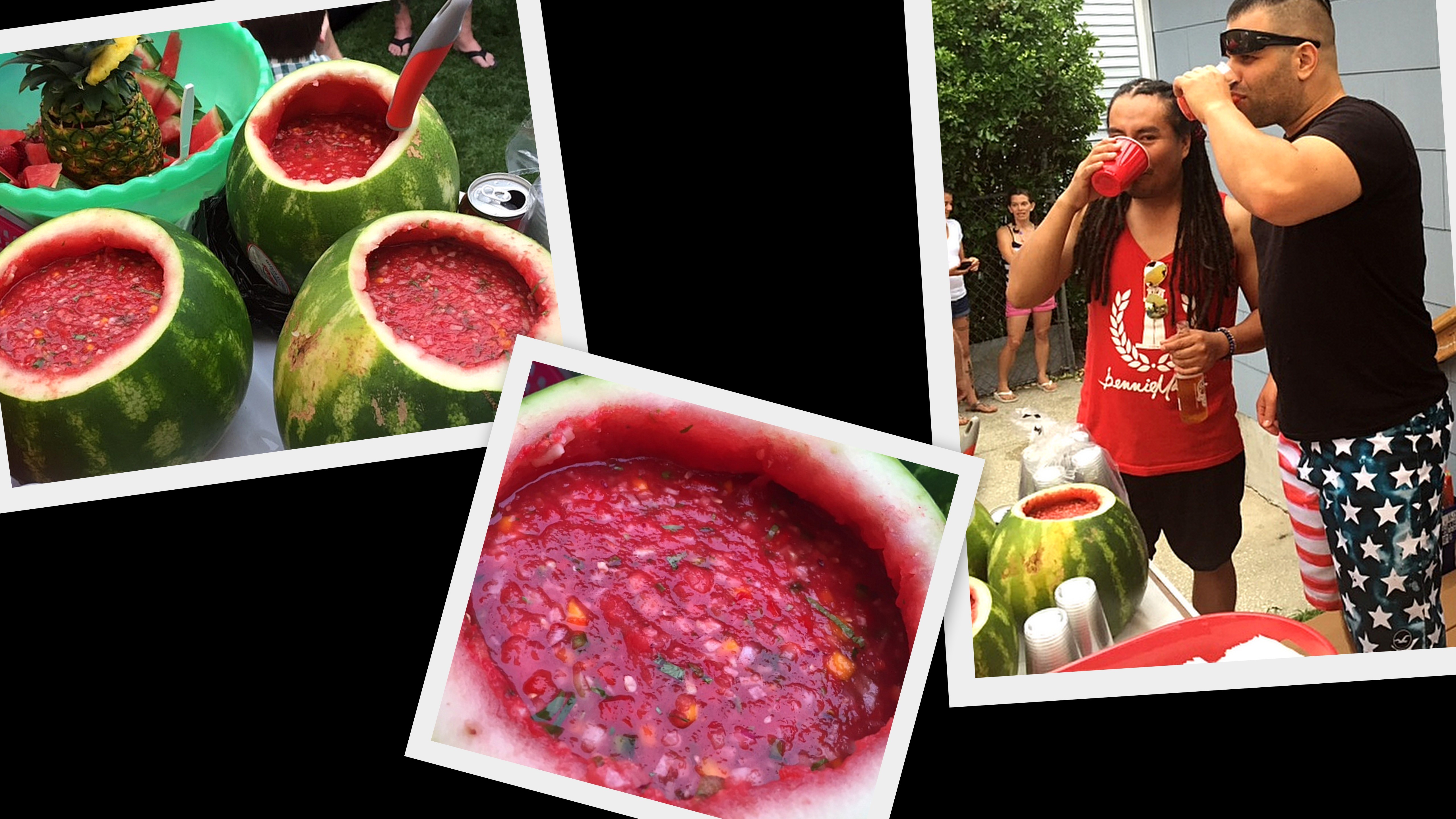 Watermelon gazpacho strewn with crunchy chopped jalapeños was sweet with a zippy kick. It went down easy, and there were even some brave kids enjoying the brew.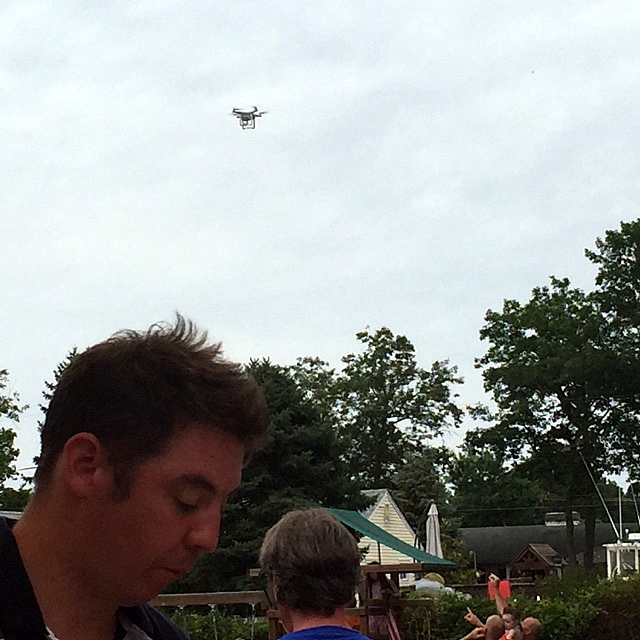 What is a party today without a drone? This one took some interesting shots and was of course a topic of discussion.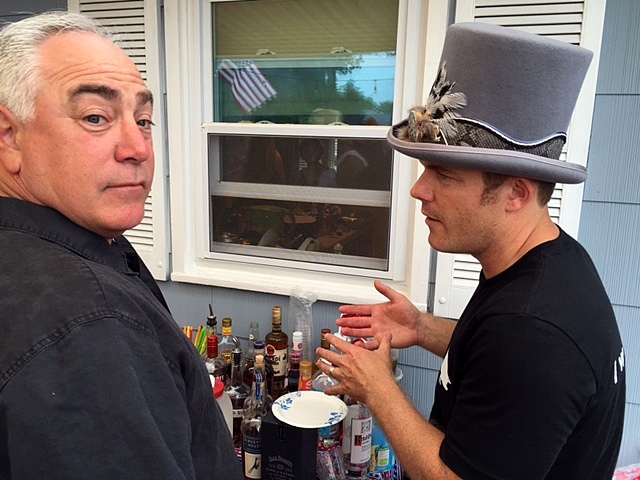 The ultimate entertainer — Rick Norman (on the right in the top hat — yep, there's a story that goes with that hat and it's a good one.) A man of many talents including bartender, trivia master, phenomenal party thrower, beer and bourbon maker. Always interested in a new recipe and challenge. Husband, dad, and very good friend. His wife Sissy is gorgeous, patient, and creative as well (her photo's are amazing) and she's a hell of a hostess.
In an email from Rick, this is the party by the numbers: this is what went into this years bash:
3 1/6 kegs (about 60 beers per 1/6)
Over 20 cases of bottle beer
About 7 bottles of bourbon
Over 50 jello shots
30 pounds of Brisket
40 pounds of pig
30 pounds of sea bass
150 sliders
20 pounds of ribs
20 pounds of short ribs
140 hot dogs
10 ducks
5 whole chickens
30 pounds of chicken
Over 150 wings
Add in the salads, sides and desserts, the T-shirts, and the many bottles of alcohol. Did I mention the swimming pool and the guest musicians? Pat Guadagno filled our ears with nostalgic tunes. Party of the year? Yeah, I think so.