No matter how you slice it, we all crave comfort food every now and again. The basic Diner in America, Brasserie in France, Trattoria in Italy or Pub in Great Britain is where we turn when the spirit moves us. We want tasty, well prepared good food. Plain and simple.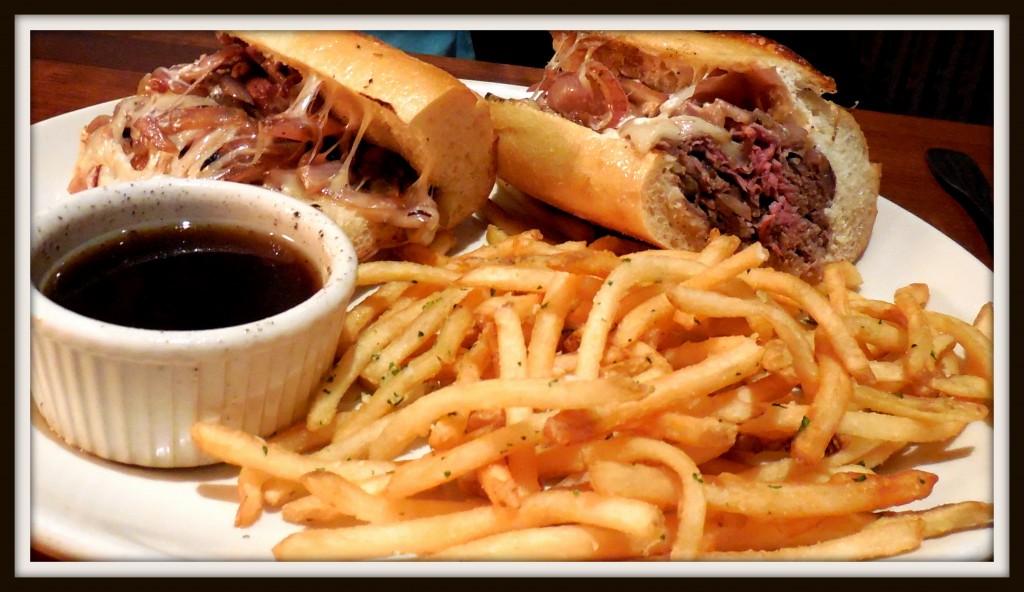 Salt Creek Grille in Rumson, NJ has been a go-to comfort zone for many in our area for years. We tend to seek out a table when we want to have a good martini or glass of wine with dinner. The view of the Navesink river is an added bonus.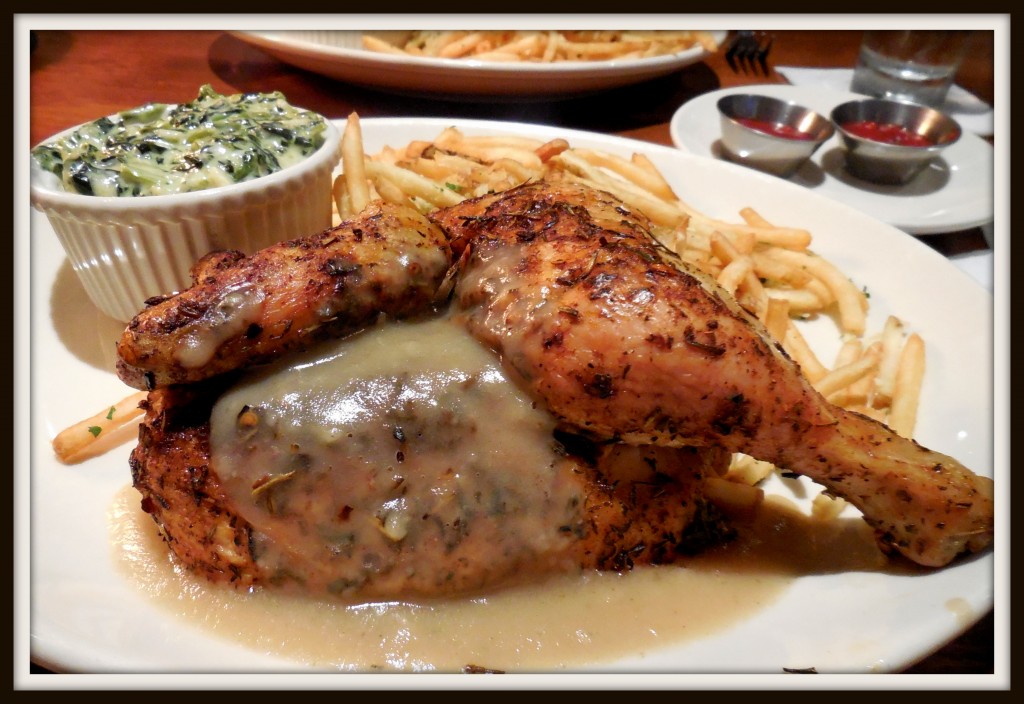 The wait staff is for the most part professional if not on occasion a little "hammy". It is almost like listening to a quick one act play when they rattle off the lines of the specials of the day.   They are honestly very nice and accommodating here. When I walked over to the very busy kitchen and asked everyone to smile, they did.   With Steve Bidgood, the guy with the biggest grin, at the helm, you have to know that everything is going to be exactly what you want it to be.
The French dip is one of our go-to menu choices. The sandwich is served on really good bread, filled with roast prime rib, caramelized onions, and melted swiss cheese. Dunk it in the au jus and let the flavors blend together in your mouth.
Every good comfort food restaurant should be able to ace a roast chicken, and again, Salt Creek gets it right every time. The half chicken is encrusted with rosemary, thyme, paprika and comes to the table crispy on the outside and juicy within. The creamed spinach side is also delicious. You might notice that I have left out the fries. Usually when I don't write about a dish it is because I don't care for it. That is not the case here. I saved the best for last. So beloved are the Salt Creek Grille garlic fries that they are requested in place of the perfectly delicious and  equally acceptable mashed potatoes. This is the "bet you can't eat just one" food on the menu. The "yes, I came here for a good meal." but in actuality, I am here to fill my fry craving. They are that good. Shoestring cut, extra crispy with chunks of garlic all over them.
One caveat, if you are on a special date and hoping to "get lucky" don't order the fries. You don't want a mouth full of garlic breath and you don't want to look like a piggy while trying to entice your date. Do, however, seek out Salt Creek Grille when you are looking to soothe, party, or otherwise enjoy the food and have a great time. We do.