A town that prides itself on great eateries in a small area, has a new restaurant added to it's roster. It takes a confident chef to jump into the maelstrom and expect to succeed. Red Bank, NJ can boast that it has a Peruvian restaurant now. Those little bites of delicious surprises I tasted, have me itching to go back for a full meal.
At a grand opening cocktail party, I got an inkling of what we can expect. The food, like the decor is beautiful. Bright colors, on the walls and in the art gracing the walls will hold your attention, but the food will bring you back. That little taste tempter shown above is actually a chicken and potato dish. Surprised? I was. The flavors were lovely, mellow and homey.
At the opening, everyone was grabbing the passed around nibbles so fast that the plate often didn't make it much farther than the door of the kitchen.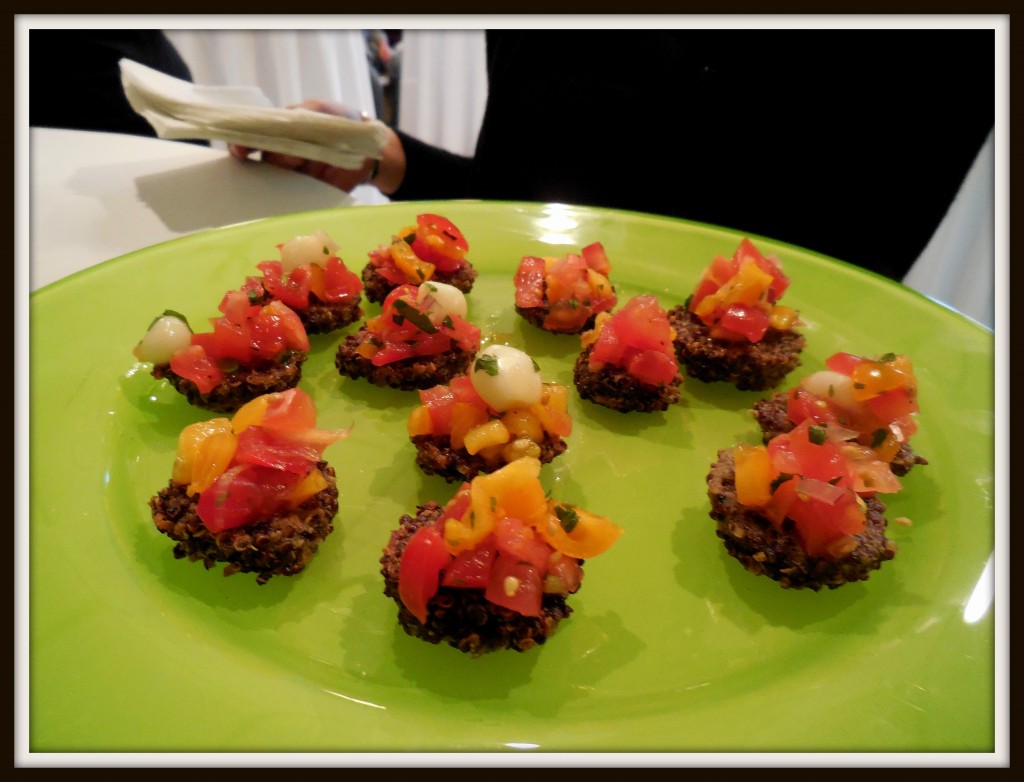 Owner and chef, Marita Lynn, clearly knows her way around some of the more exotic ingredients. She also knows an in-season ingredient will be a perfect foil for those new to our taste bud recipes.
These tiny tastes of Cebiche, tender bits of citrus marinated fish, will be one of the first menu items I will be asking for. The second item will be the Empanada de Carne. The tiny bite I tasted brought a grin to my face. The meat inside the crunchy crust was a bit spicy. In this case, the spiced meat was so perfect, it left me longing for more.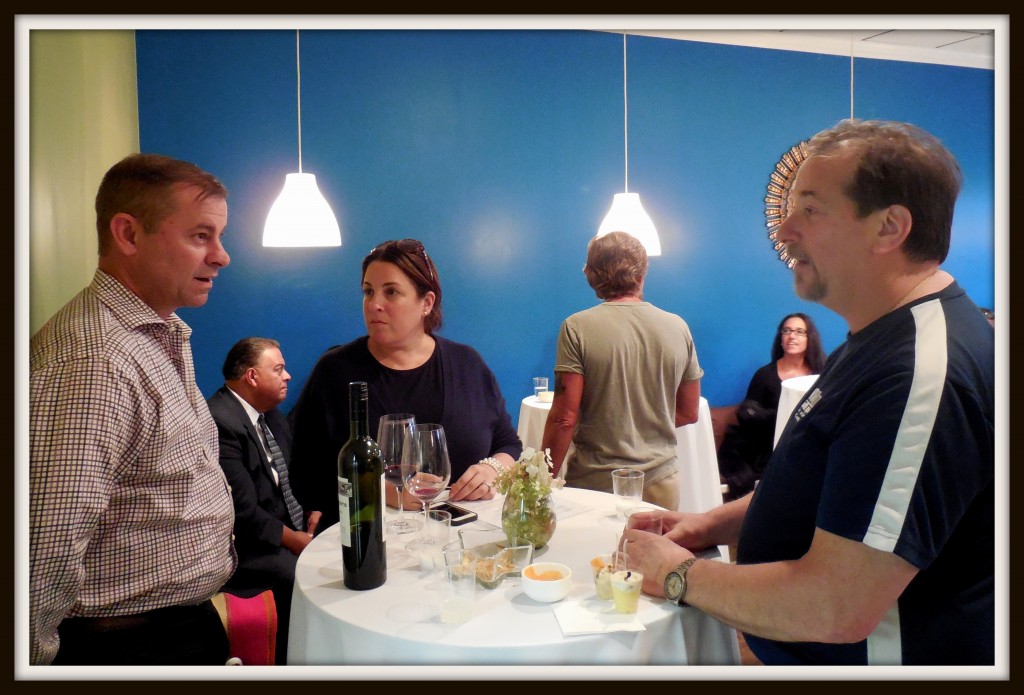 Local store owners, chefs, and food writers were abuzz with excitement over this new restaurant. We are so pleased to have a taste of Peru in Red Bank. Good luck with your new endeavor Marita, I can't wait to come back.