Condiments, relishes and sauces can make or break a well prepared dish. A tasty addition to anything from simple scrambled eggs to a perfectly broiled steak can take a meal from ho-hum to sublime.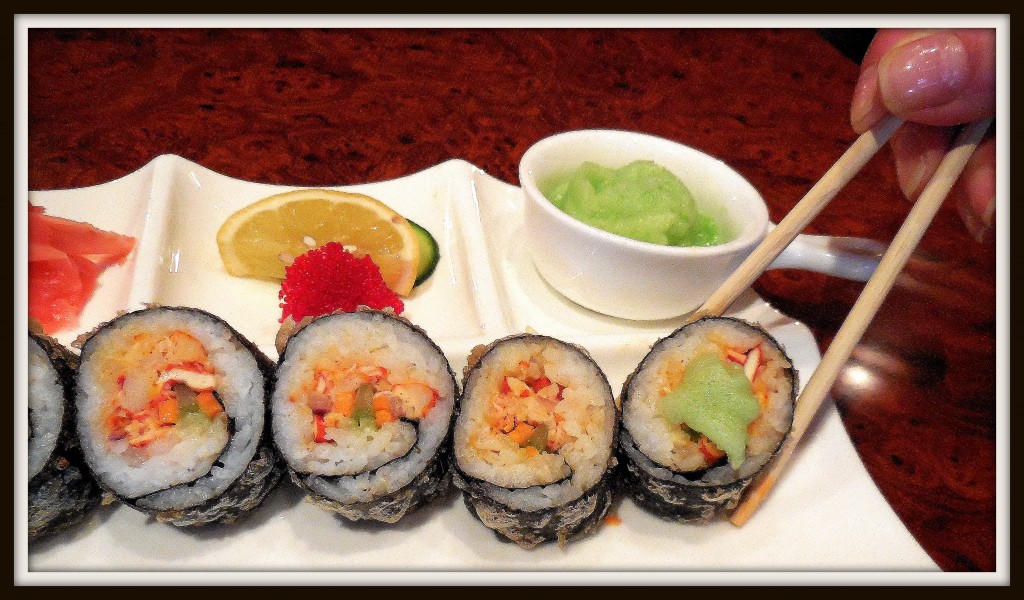 The Raven and the Peach makes a wonderful lobster sushi roll. Delicious on it's own, when gilded with wasabi sorbet, it is an out of the world experience. My thanks to Chef Darryl Harmon for introducing me to this dish. It is hot (tempura battered and fried), crunchy, spicy, and icy cold. The mouth-feel experience from a bite of this sushi is exquisite. You really need to try it some day.
Having a big flavor condiment at your beck and call is always a good idea. Whether you are wanting to spark up a cheese tray or make your mac and cheese more interesting, Fourth Creek's Sweet Pepper Relish is a must. A simple frittata we enjoyed for dinner, puffy and perfectly browned was so much more delicious with a few spoons of this relish. It added texture and a sweet tang to an otherwise ordinary dish, elevating both character and piquancy of the frittata.
If you grow a kitchen garden (like we do), or have access to a farmers market, consider making your own condiments and relishes. Simple refrigerated jars of pickled beets, dilled cucumbers or corn relish with green peppers and jalapenos are quick and easy to put together. They can last for a few weeks if you don't eat them first. The corn relish added to left over barbecued chicken over rice, a meal we had last night, added flavor, crunch and a little heat to an otherwise mundane dinner. The cukes are a great addition to a sandwich, and the beets turn a salad into a meal. Especially if you add a little goat cheese to the salad.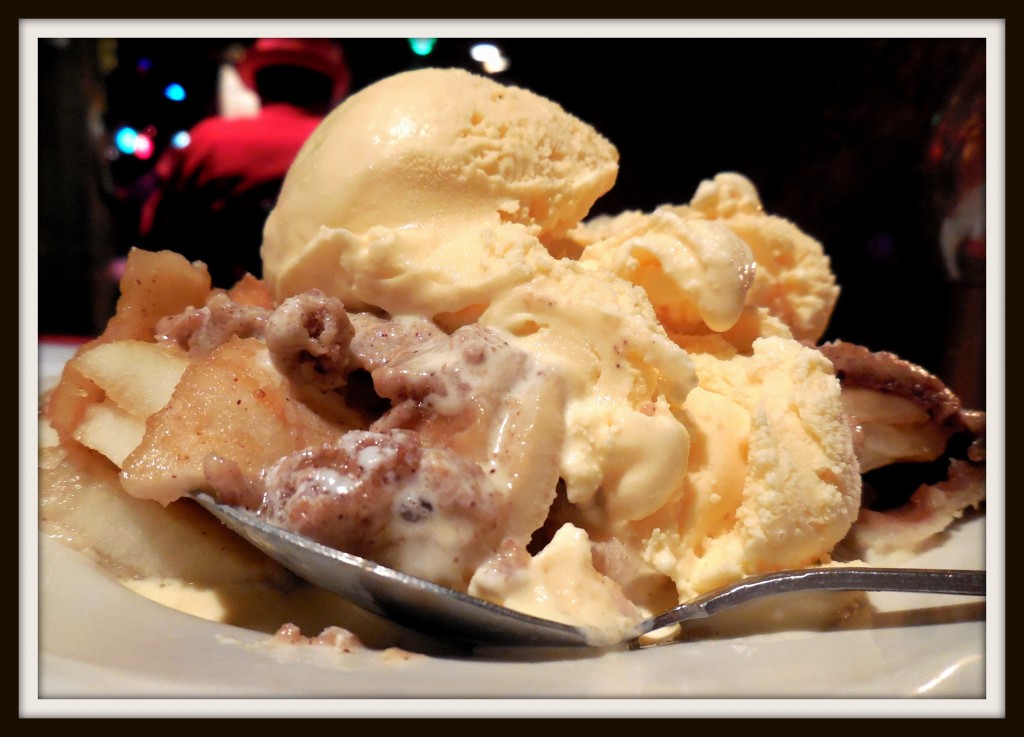 Gilding that lily just a little bit more, what is warm apple pie without a vanilla ice cream topping. You see? You loved the hot and cold foods all along and didn't even realize it. In addition to temperature differential, this dish serves up textures of creamy sweetness and crunch. No wonder so many people love this dish.
Last, because it's dessert, this dish designed by Chef Marilyn Schlossbach  at a cooking class offered by Taste and Technique Cooking Studio, hits all of the right notes. The delicate, boutique made strawberry ice cream would have been wonderful on its own. The lovely seasonal berries would also have been an adequate dessert. Gilding that lily one more time, the berries were lifted to a higher plane by the addition of aged balsamic vinegar. The slightly sweet, slightly acidic note added depth to the berries and ice cream. The restaurant made chocolate covered coconut ball? Not only did it add crunch and big texture to the ice cream and berries, the simple complexity of this dessert completely made my night.
Your meals should be interesting as well as delicious. Smile, it's dinner time.