In respect for holiday thrift, sometimes it is best to stock  the refrigerator. With both ham and lamb on sale last week, the dilemma of which to buy, answered itself with a resounding, both!
The decision to make both for Easter dinner, well, that was a result of everyone in the household having a different preference. What is a big Sunday dinner, if not preparation for the next weeks delicious meals.
Traditional ham baked in the oven, covered with your basic pineapple glaze is delicious on it's own. For leftovers, there are so many possibilities, and I will get back to them later in the week.
The lamb was studded with garlic and roasted on the grill. Savory, served rare, and just what you would expect a Spring season American leg of lamb to be.
Sides were smashed new potatoes, pickled beets, asparagus with vinaigrette and chopped egg, and stuffed mushrooms.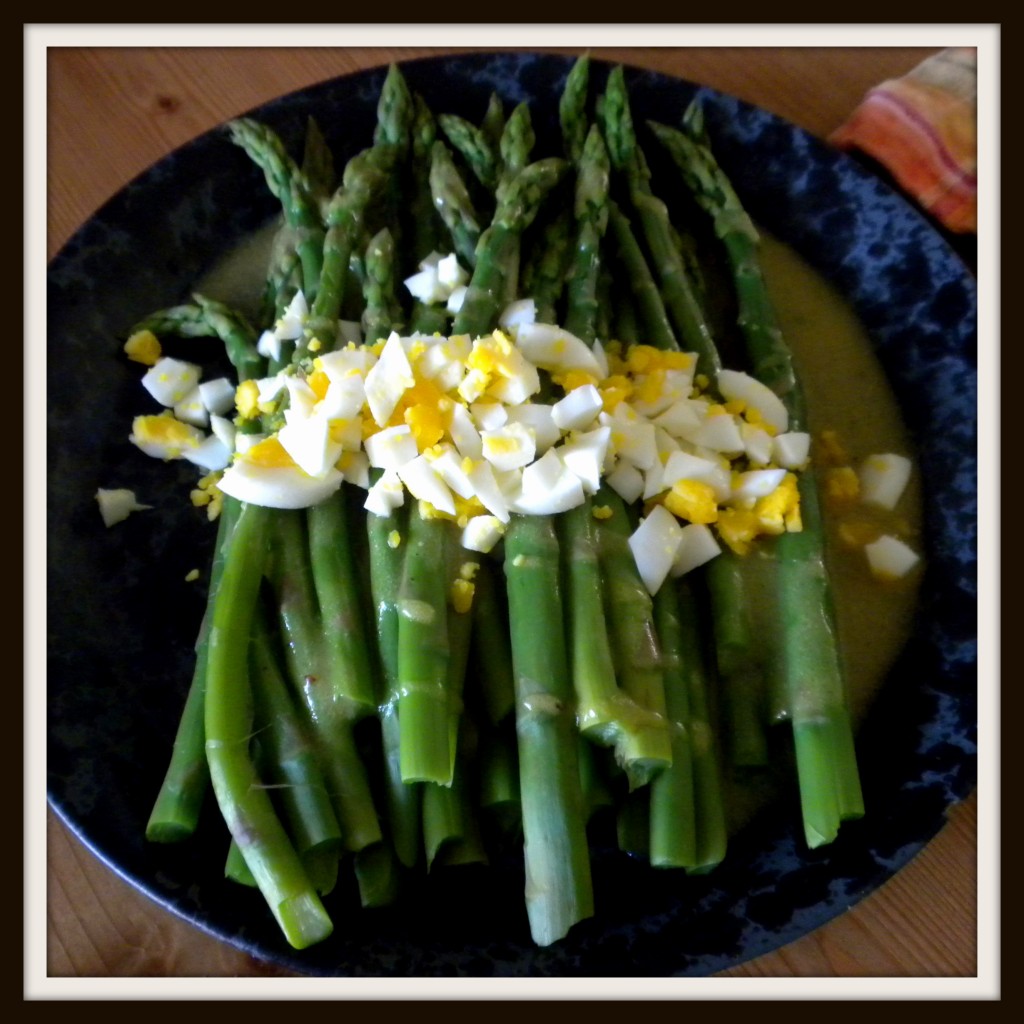 The entire meal was a set up for the week ahead. While some look forward to the roast, I look forward to the creative process after the fact. It seems almost to be a put down to call them left overs. Maybe we should call them pre-planned ingredients.
Here is created meal number one. Shepards pie made from diced left over lamb and mashed potatoes. A simple process of sauteing a finely minced onion, a few diced carrots, and some chopped beef in some hot olive oil. When the beef is cooked through, add the diced lamb, salt, pepper, thyme, and a 1/4 cup of flour. Mix through and continue to cook for 2 minutes. Add to this thickened mixture, 1/4 cup ketchup, 1/4 cup Worcestershire sauce, and 1 1/2 cups beef stock. Stir until thickened. If it is too thick, add a little more stock or water till you have a gravy consistency. Add 1 cup of frozen peas, and set aside to cool for a few minutes.

Shred 1 cup of cheddar cheese. Pour meat mixture into a baking dish, top with cheese, and carefully spoon left over smashed potatoes over the top of the casserole dish. Sprinkle with paprika and bake for about 45 minutes at 350 degrees. Make sure you have a baking sheet under the casserole, because it will bubble over the sides and make a mess of your oven. I didn't give exact amounts on the meat because it depends on how much leftovers you actually have. I would say that I used about a lb. of chopped meat to a cup of diced lamb in this dish. You can also use other vegetables. Adding some chopped mushrooms to the pan while sauteing comes out very good too.
Throughout the next week, I will post some other creative uses for leftovers. The ham is up next and I am thinking fried rice with pineapple and ham, or maybe ham and eggs, or maybe, a ham casserole. What ever we cook with these leftovers it is bound to be delicious because the dish is starting out from a well made meal of pre-planned ingredients.