Previewing what a restaurant has to offer before you commit to a reservation? Is this possible? If you attended the Holiday Flavour party at the Molly Pitcher Inn on the beautiful Navesink River in Red Bank, NJ, you may have tasted more than 20 restaurant offerings.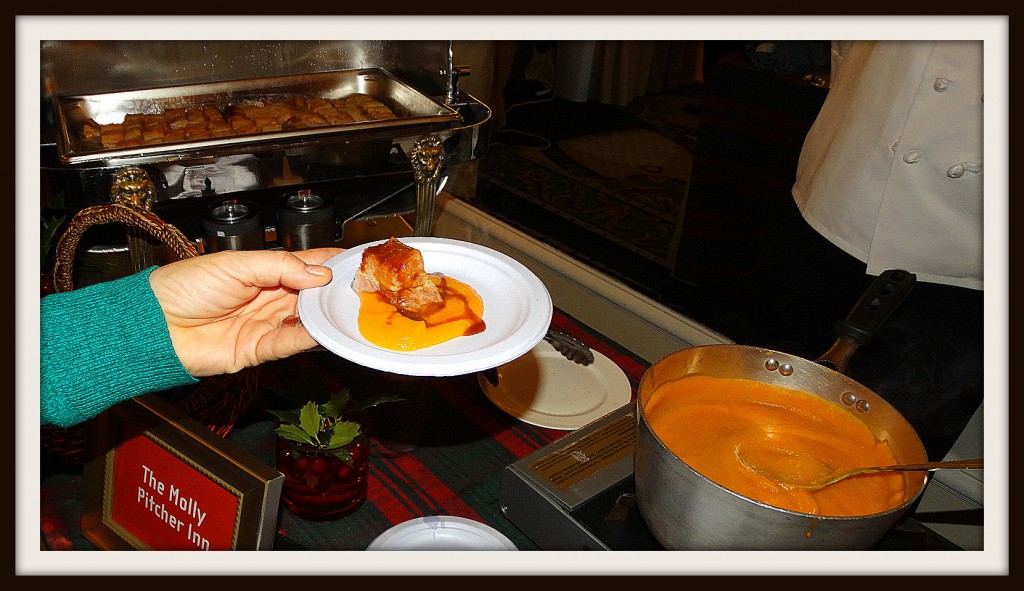 Beginning with the Molly Pitcher's Welsh Rarebit, a not too easy to pop in your mouth cheese laden delight, I realized that there were some very good ideas to be had at this event. An almost forgotten recipe, I will be conjuring up a dish like this to enjoy before a roaring fire in the fireplace at home.
What would a party be without cocktails? There was a bartender on hand to mix a cocktail or pour a glass of wine. Ketel One Vodka made pear, orange or peach flavored martinis that sluiced through an ice sculpture resembling an over-sized prechilled bottle, before landing in your glass. There was also a Johnnie Walker table offering tastes of the different colored labels of scotch. I found that I liked Black, maybe a little too much.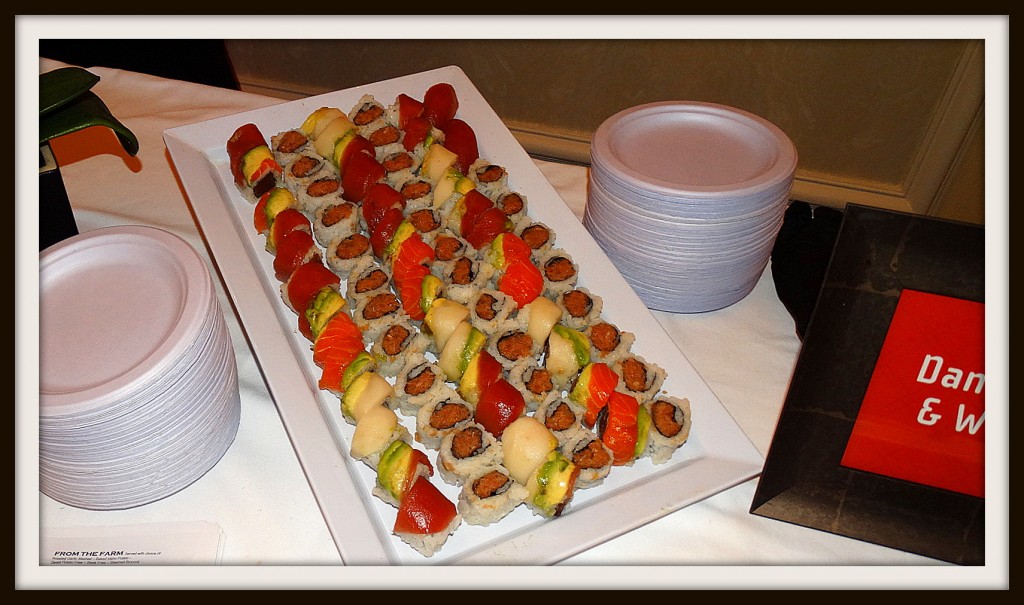 The food offerings were party worthy and diverse. Danny's Steak House on Bridge Avenue offered fresh and tasty sushi and even included the chop sticks.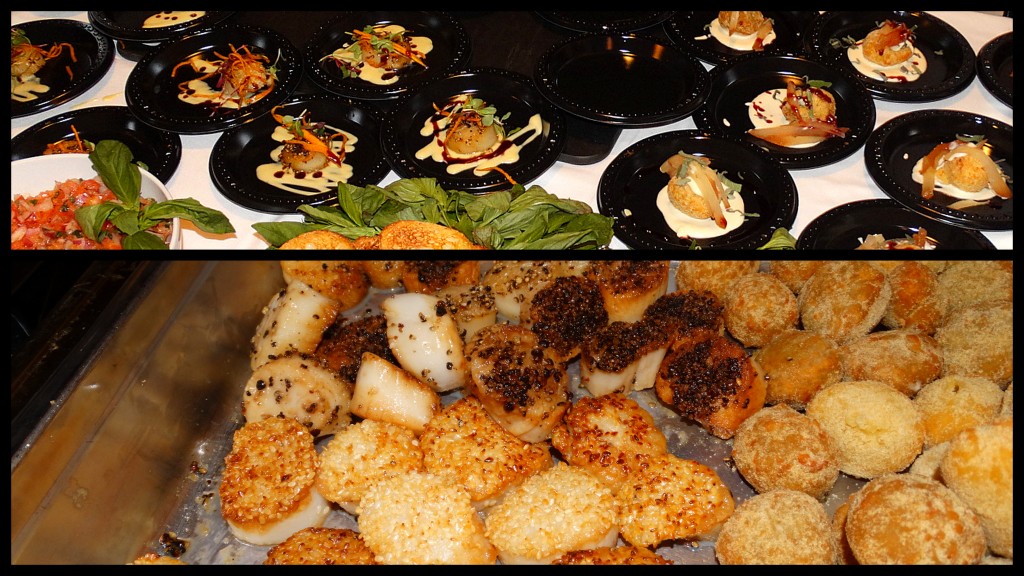 Pazzo on Front Street also went the seafood route with succulent sesame or pepper scallops swimming in a tiny river of vanilla infused sauce. Pazzo's chefs never disappoint.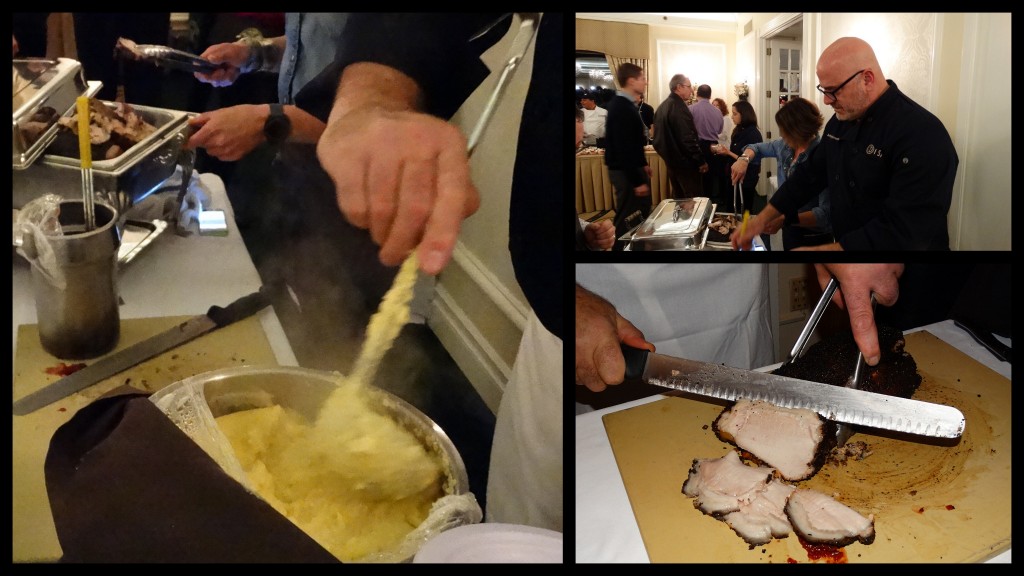 Executive chef and owner of Dish on White Street, Anthony Ferrando, fed the masses with stick to your ribs pork roast served over polenta, then garnished with cranberry compote. I'll be stopping by the restaurant in hopes of tasting this dish again.
Gaetano's on Wallace Street is known for making their own pasta in-house. The pasta dish was kicked up several notches by it beautiful beet/cheese filling. This is a flat out festive item to serve for the holidays.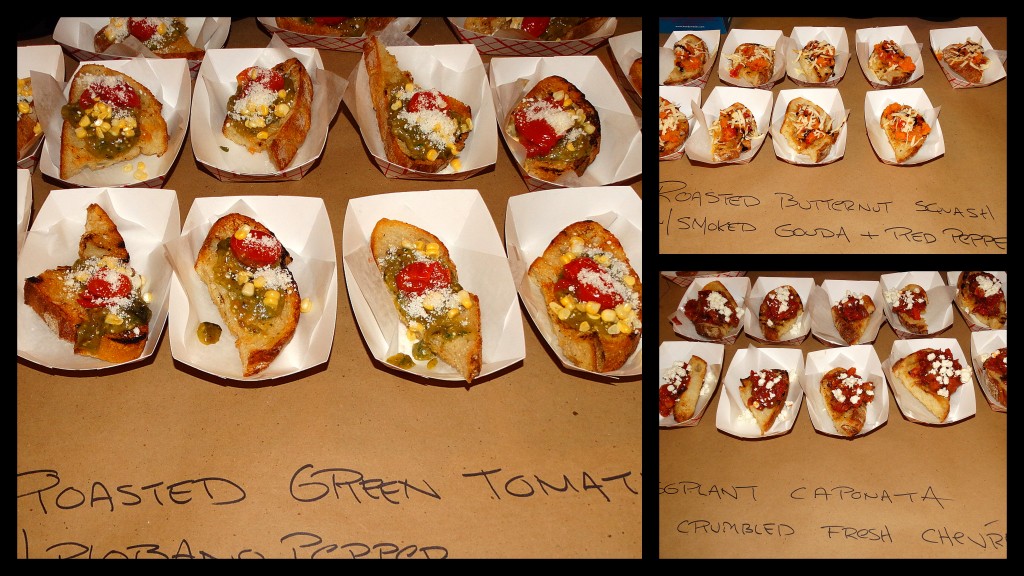 Front Street Trattoria, a staple in Red Bank for more years than we have lived here (24), brought vibrant vegetable and cheese mixtures to bruschetta. Butternut squash and Gouda with roasted red peppers, tomatillo's with poblano peppers and queso fresco, and an eggplant caponata with chevre. Their presentation was not lost on me either. Covering the table with butcher paper, then delineating with marker what each dish was made from. Simple and elegant, while letting the rustic flavors speak for themselves.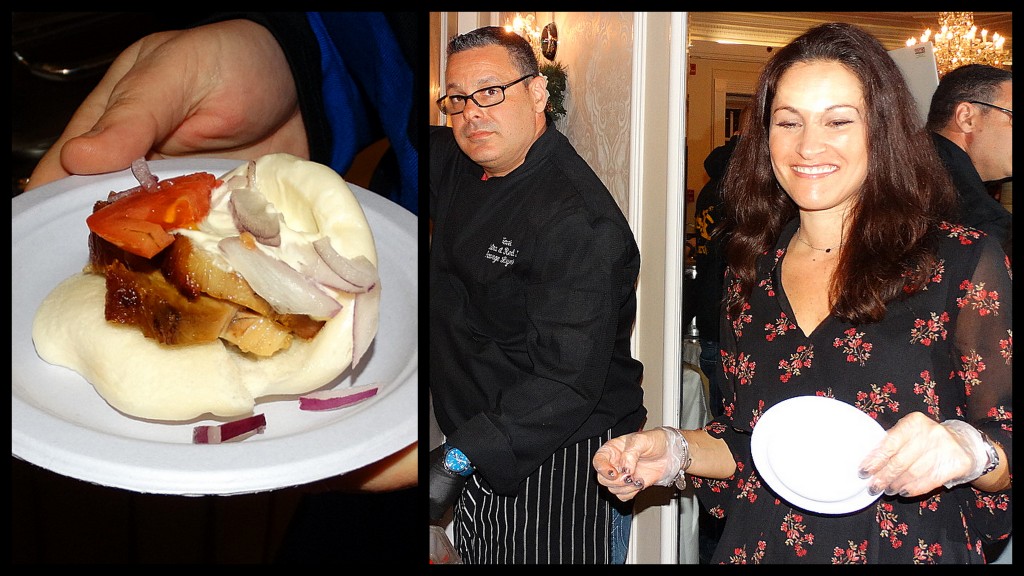 George Lyristis and family have never been shy about combining food culturally or in style. The Bistro on Broad Street has always made a good pizza, excellent sushi and more continental fare as well. Teak goes in a different direction, but again, the combination of Asian styled food such as spring rolls can wind up filled with a flavor resembling western barbecue. The mini gyro served at the party was an unexpected and delicious case in point.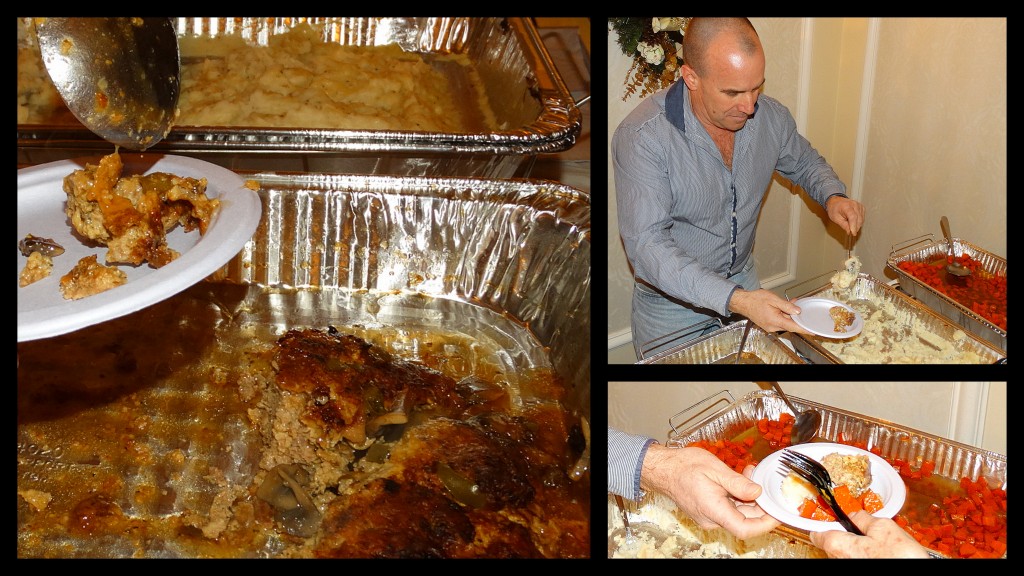 Readie's served meatloaf, mashed potatoes, and carrots. I want to write that 3 times. Meatloaf, mashed potatoes and carrots! The most basic of my childhood meals and probably yours was chosen to star at a fancy party. The fact that Tom Fishkin of Readie's Market Cafe brought meatloaf shows that he knows what people love to eat. Simple food, well prepared. Comfort food can often equal happiness and I'm glad that this was an option.
Siam Garden in the Galleria on Bridge Avenue brought a beautiful shrimp dish along with a Thai Red Curry. Exotic and beautiful food served by the best dressed women at the party.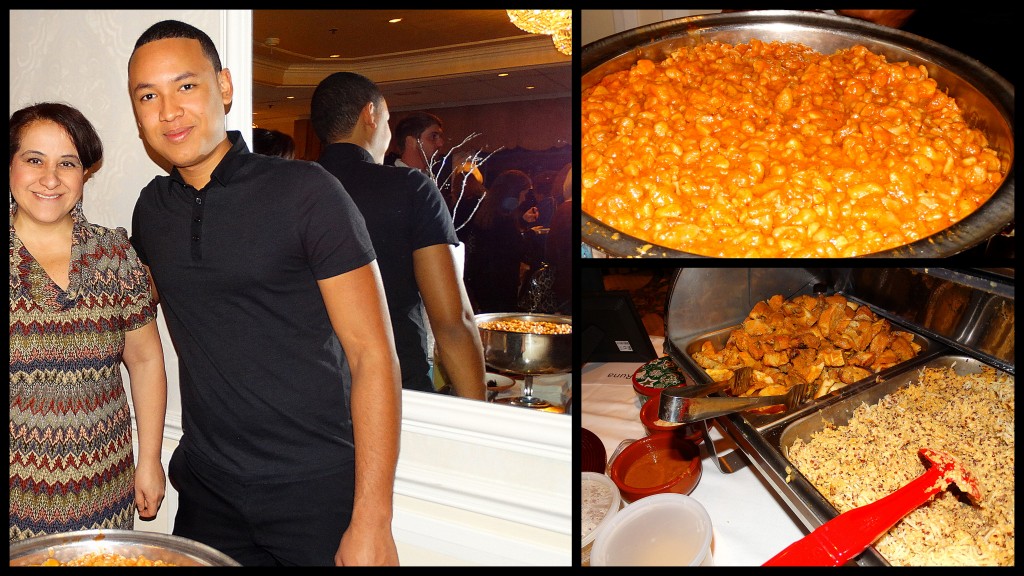 One of the newest restaurants to open in Red Bank, Runa on Monmouth Street served their signature Peruvian cuisine to a delighted crowd.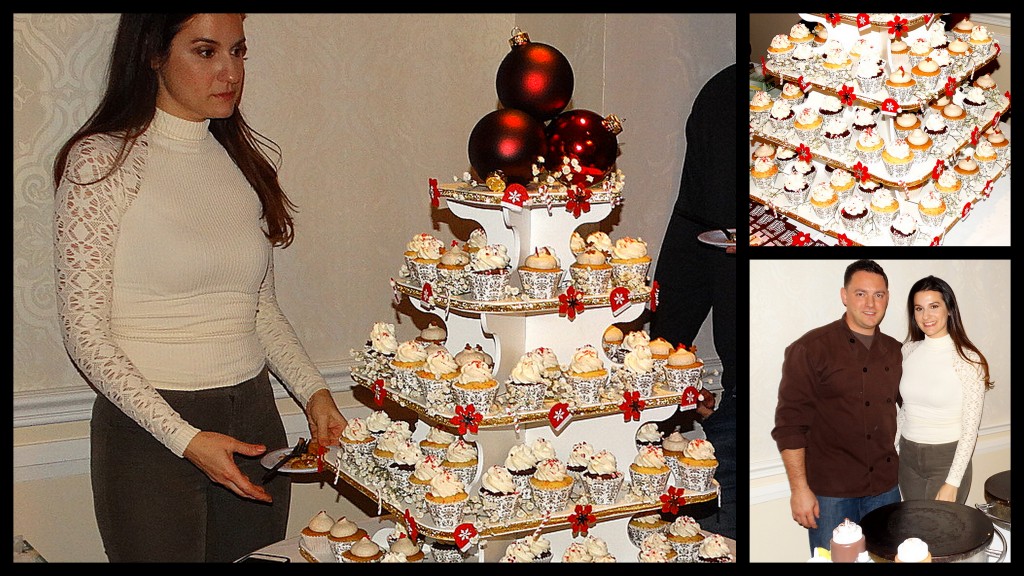 There was no shortage of desserts either. Whipped Bites on Monmouth Street made French crepes to order. The restaurant serves both sweet and savory crepes, and the perfect party sized cupcakes. Skipping the crepe because I was full, and I have had their Nutella crepe more times than I can count, I ate a cupcake instead.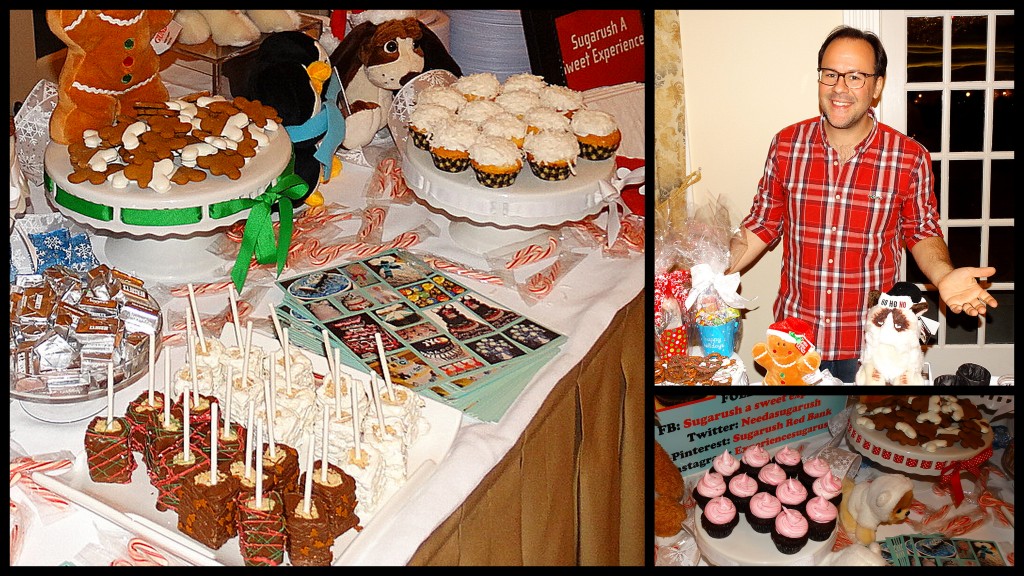 Then continued on to eat a second cupcake from Chris Paseka of Sugar Rush fame. Famous because these bakers clinched a winning spot on Television Network's show Rewrapped. Their cupcakes are, in a word, remarkable. So much so that we seem to find them in our house as gifts and bribes from the younger generation. They are my son's girlfriends favorite.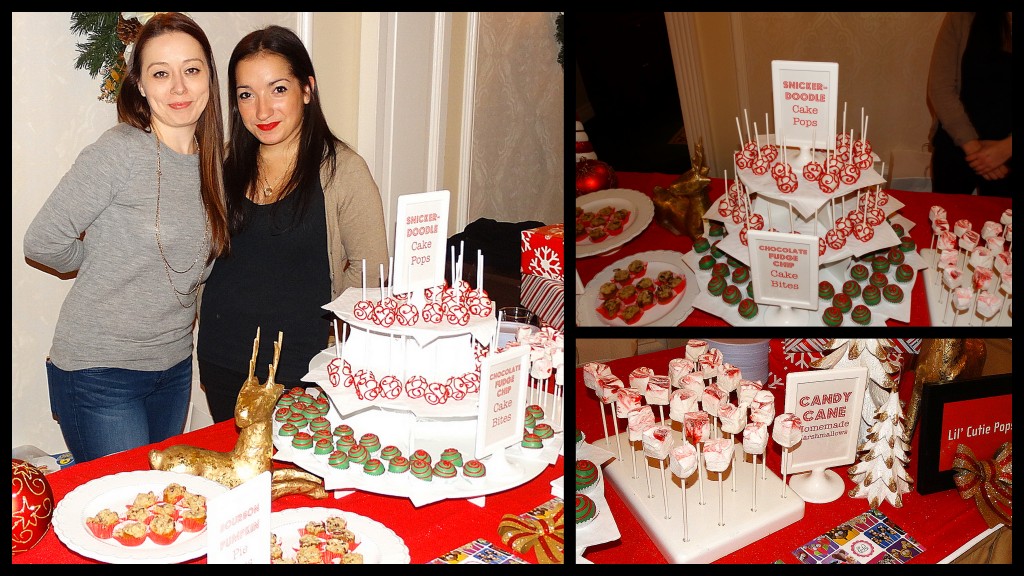 Lil Cutie Pop's on Monmouth Street brought a variety of sweets. Their signature cake pops, and my over-all favorite since they opened their doors, the gourmet marshmallows. Peppermint is such a perfect holiday flavor. We won't discuss the number of confections that hit my mouth though.
The assortment of options and ideas brought in by Red Bank Chocolate Shoppe was mesmerizing. The pictures alone give you ideas of how to display and serve sweets at your holiday home.
By the crush of people at this event, it was clear that the restaurants in Red Bank are popular. Everyone had a drink in one hand and a small plate in the other. So the question remains … how many restaurants can you taste in one night?  If you choose to attend a party like this one, then the answer is many. The cost for a ticket to this event was $35.00, made possible by The Molly Pitcher Inn, Red Bank Flavour, Ketel One, R & R Distributors, Baileys, Laird's Applejack and Johnnie Walker.