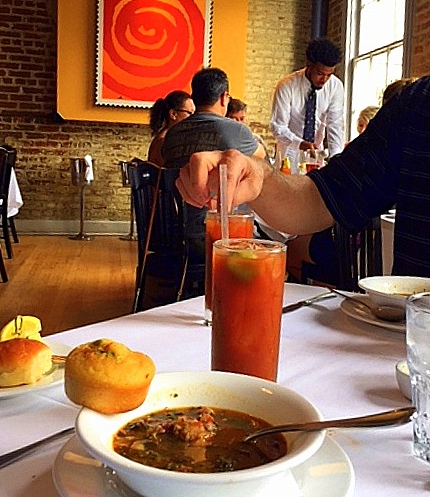 Soup of the day with corn muffin and bloody mary.
NOLA, an Emeril Lagasse restaurant located in the French Quarter of New Orleans is the first stop for Sunday brunch of a four day work/play adventure.
Just a few blocks from our hotel on Bourbon Street, the decor is a mix of crumbling brick walls and modern chandeliers. An ancient glass-enclosed elevator is both fun and inventive artistry and it's also the only way to the second floor.