You read that title correctly. Those who live by the shore get to shop at the shore and what could be better than to find a weekly farmers market in the parking lot of our local beach? Just off of Ocean Avenue at the top of the Jersey Shore, the town of Sea Bright is in it's second year of playing host to an open air market. Cool salty sea breezes and glorious sunshine were as appetizing as the culinary offerings.
Jessica, owner, manager and farmer of Green Duchess Farm in Franklin Township, NJ turned up with some spectacular free range hen eggs. All full of enthusiasm, she told us about the Heritage Breed turkeys being raised on the farm that will be available for Thanksgiving this year. The farm also raises pastured pork and chickens that will turn up at the market for sale.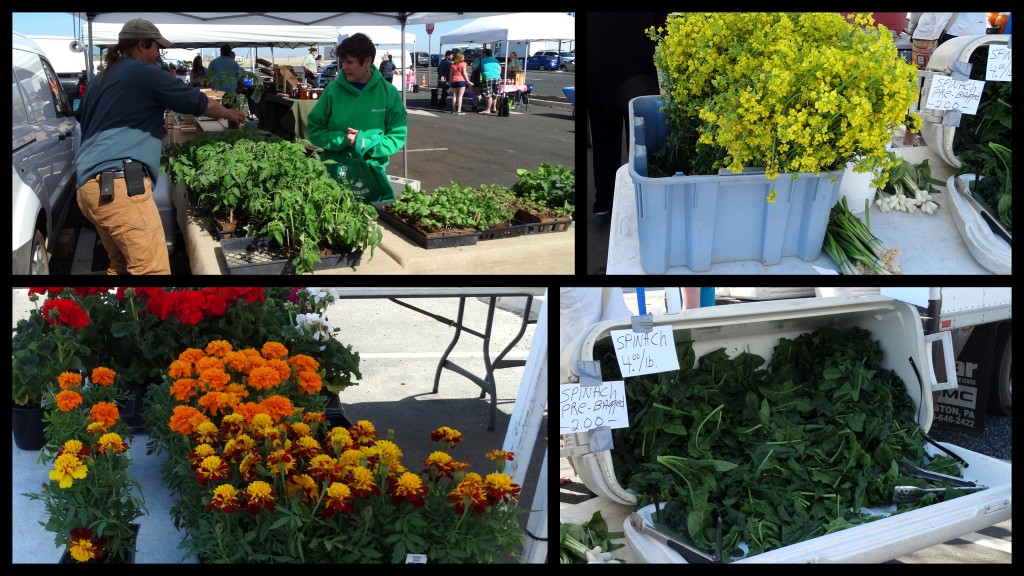 As expected, there were herb, flower, tomato and lettuce seedlings up for grabs, being just a hint of what's to come in the seasonal future.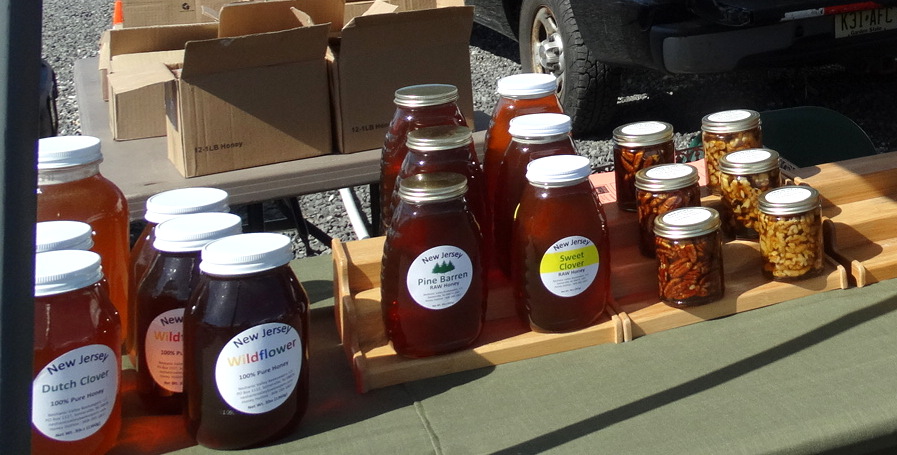 Young and old seemed to be finding something to go home with this week, including Alice Gaffney owner of Alice's Kitchen, a favorite breakfast and lunch spot in town.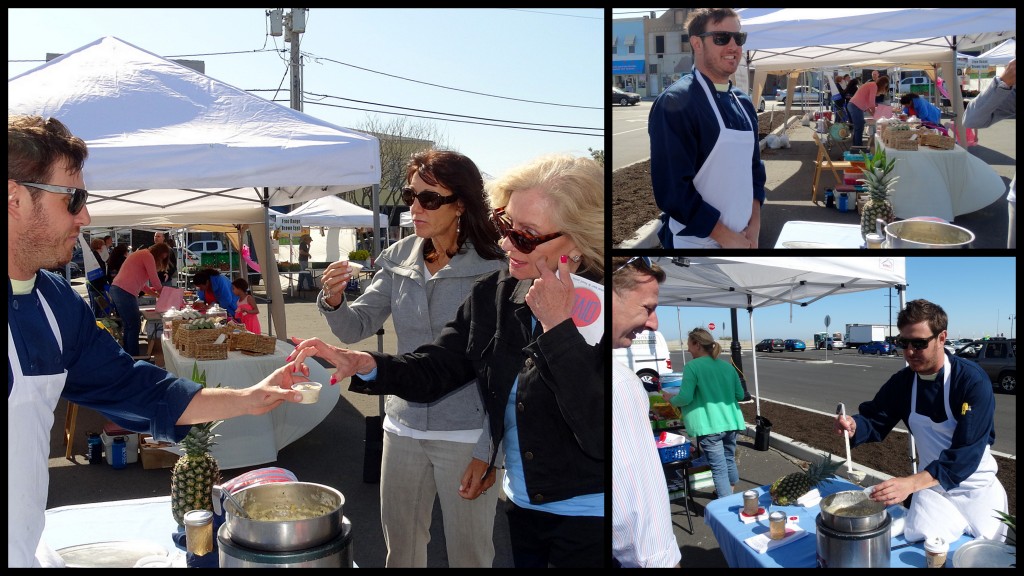 Kyle Hopfensperger, chef at Dive Bar another restaurant in town was ladling out a velvety smooth clam chowder that raised the bar with sweet corn and bacon flavoring the brew. We'll be stopping in for a bowl of the soup and a beer soon.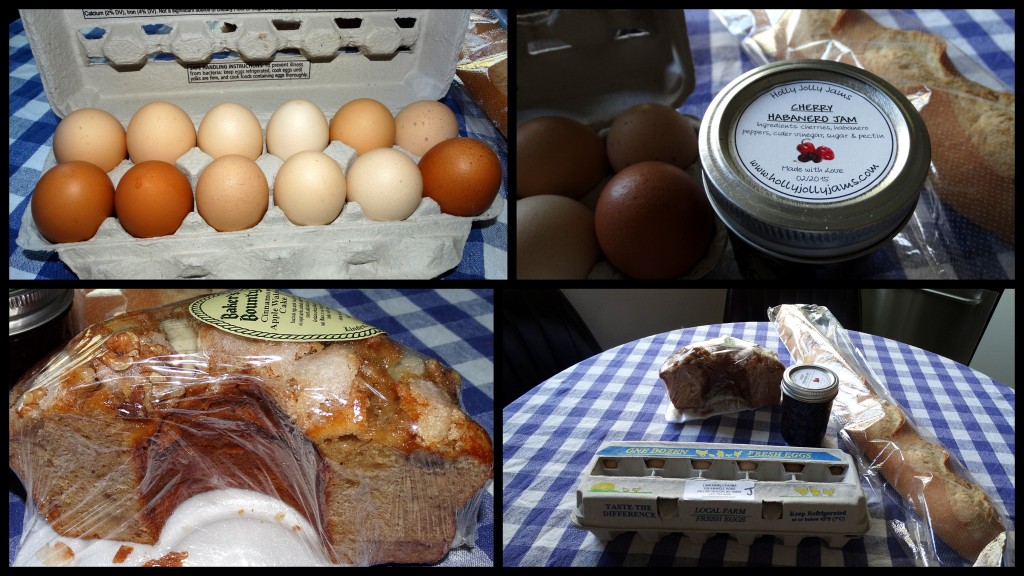 So, what did we bring home this week? A nice crusty french bread, and half of an apple walnut cake from the outdoor bakery stand, a dozen free range eggs, and another jar of Holly Jolly Cherry Habanero jam that we slathered on grilled chicken. This jam is sweet and spicy and perfect on grilled meats.
Unlike supermarkets, you never know exactly what kind of produce will show up for sale. The growing season got off to a slow start this year, but with sales of "canned" jellies, honey, fresh baked bread and eggs, culinary minded individuals are in for another adventurous year. And, when you're finished shopping, take off your shoes and go for a walk on the beach!