Food, wine, martinis and music are sometimes more than you need to host a successful party. Once a year for the last 12 years, Salt Creek Grille in Rumson, NJ has played host to several different charity events. This years beneficiary was the Kortney Rose Foundation, founded by Kristen Gillette who's daughter died of a rare brain tumor at age 9 in 2006.
Having lost a sister to pediatric leukemia, many years ago, covering this particular fund raiser was both bittersweet and a wake-up call. Still, after all these years, more money needs to be put toward research. Specifically for pediatric causes.
Soap box put aside, Flavor Chronicles/ Chef's in Motion loves a good party, especially where good food is served, so I bring you highlights of this years event.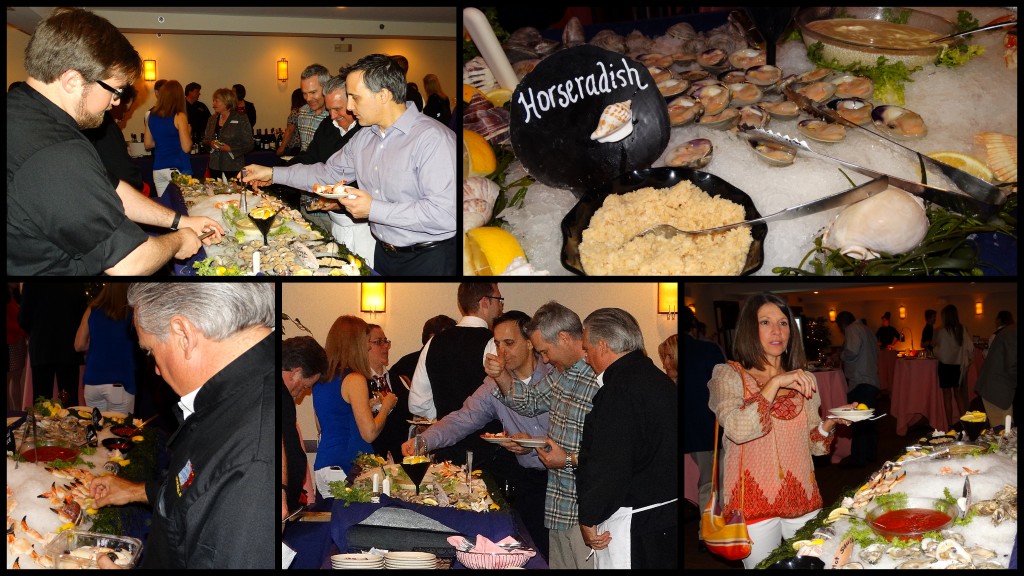 The Lusty Lobster of Highlands, NJ provided an ice-laden table full of delectable briny treats. "The shrimp go fastest," Doug Douty, President of The Lusty Lobster told me, "but when you have oysters and clams opened for you and ready to go,  what can be better than that?"

The crowd of hungry revelers clearly agreed as the glacial buffet culled from Davy Jones Locker was the hottest spot in the room. Crab claws dipped in a honey mustard dipping sauce were a new taste sensation, as was a mango salsa topped clam. The traditional shrimp plunged into a horseradish charged cocktail sauce was divine.

Passed around hors d'oeuvres went Salt Creek upscale. Tender, juicy, and succulent, baby lamb chop lollipops made carnivores very happy. A wrapped brie and raspberry jam en croute bundle was like a little gift to pop in your mouth.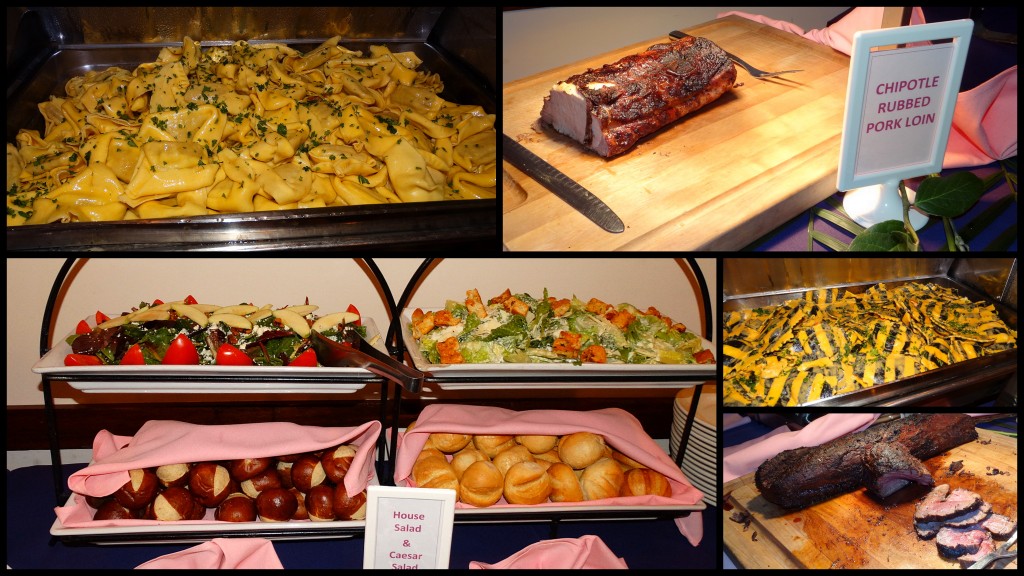 Waiting in line at the buffet, a pork loin and beef tenderloin were attractions. Salt Creek Grille, ever professional had plenty of choices on hand for vegetarians, pescatarians, raw foodies, and meat-eaters alike. The squash tortellini in a spiced beurre noisette were savory and sweet and enjoyable.
Sickles Market in Little Silver, NJ added to the gourmet theme with high-end aged cheeses.  A Délice de Bourgogne, exceptionally creamy served on a slice of chocolate salami was heavenly. This pairing is my latest obsession and will be an indulgence on cheese trays in our house in the future.

New wine choices from several purveyors, Patron tequila, and Grey Goose vodka filled many glasses. Having the opportunity to taste new things is a perk at parties like this. I found two new-to-me favorites to seek out in coming weeks. The prosecco in particular is a happy way to start or end an event such as this.
 A good deed for a good cause, Salt Creek Grille, Lusty Lobster, Sickles Market, several wine and spirit vendors, and music by the Bobby Boyd Trio, made for an ambrosial evening. The event, which included a 50/50 raffle and an auction, raised $115,000 going to the Kortney Rose Foundation.