Green markets, Farmers markets, roadside farm stands, CSA boxes, backyard potagers, community gardens, and the who, what, and where of summer vegetables in general; There is a rainbow of produce growing all over the country and particularly in the Garden State right now.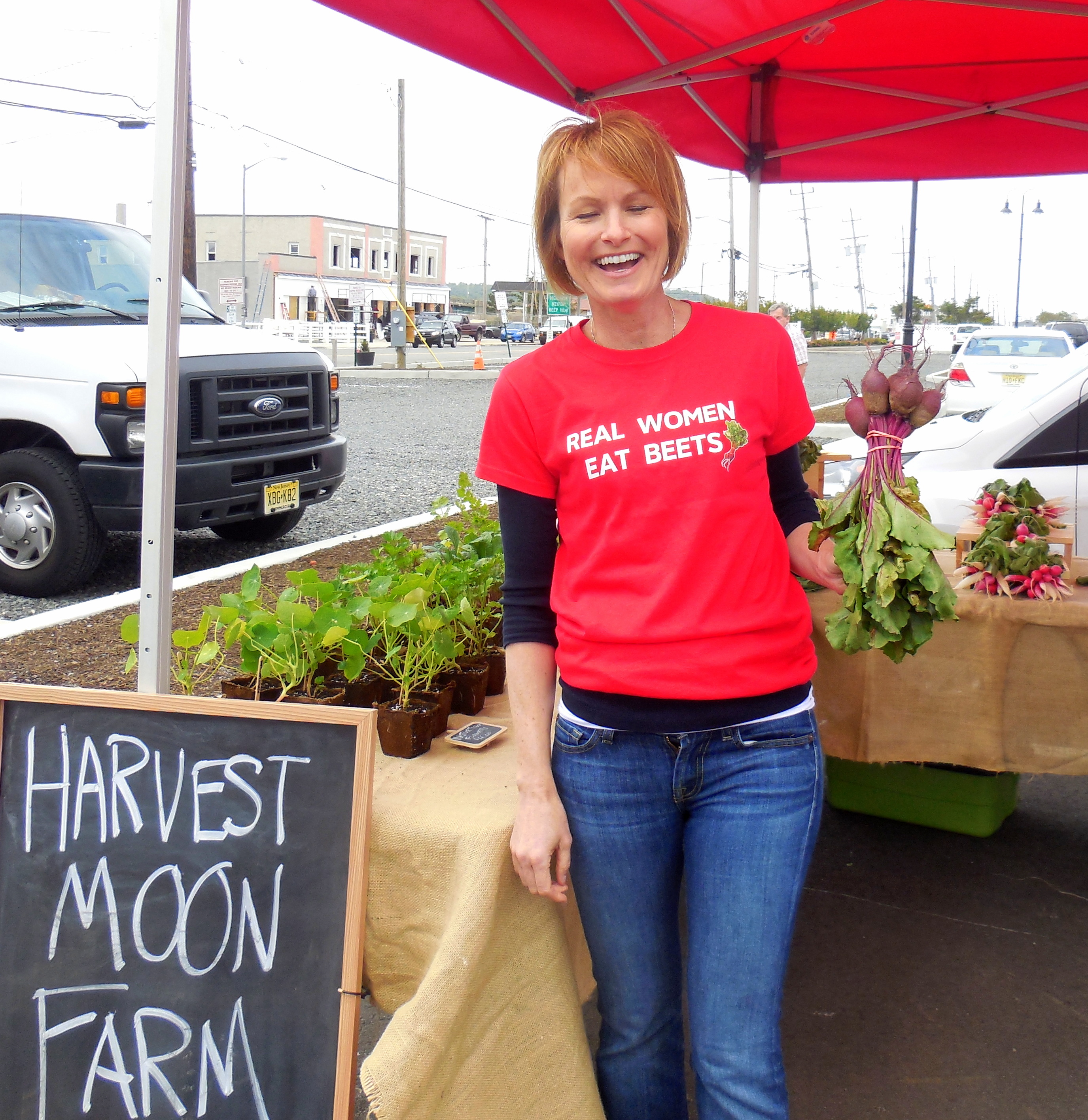 We're starting with the crazy-sexy beet, known to most as a deep burgundy colored pickled vegetable that is either adored or loathed. Did you know that like cilantro some people find the earthy flavor of the beetroot to be rather like dirt and can't stand them? President Obama and his wife, Michelle seem to feel this way about the beet, banning the funky little roots from growing in their White House garden. I'm blaming this issue on chemistry. You either like them or you don't.

Gorgeous rainbow hues that include white, deep red, orange, bright golden yellow, and a lovely candy cane pink and white stripe called Chioggia make the canned grocery store variety seem like an ugly step-sister. Some are sweeter than others and there in lies the deciding factor as to the best method of preparation.
Roasting the deep red colored beets in the oven or on a charcoal grill intensifies sweetness and by doing the latter, a smoky barbecue layer adds more depth of flavor. The candy cane beets are least likely to bleed all over your hands and do well with boiling. They can also be quite pretty when pickled. Glazing beets, cooked either way brings out more sweetness and tends to tame that dirt-like flavor.

When glazing cooked beets, simply saute the vegetable with a little butter and a teaspoon of sugar. Don't forget to add a pinch of salt which brings out the sweetness in a dish. You can also use a citrus based jelly to glaze beets. I like to use Meyer lemon, orange marmalade or dandelion jelly for this purpose. Of course honey is a great natural sweetener too.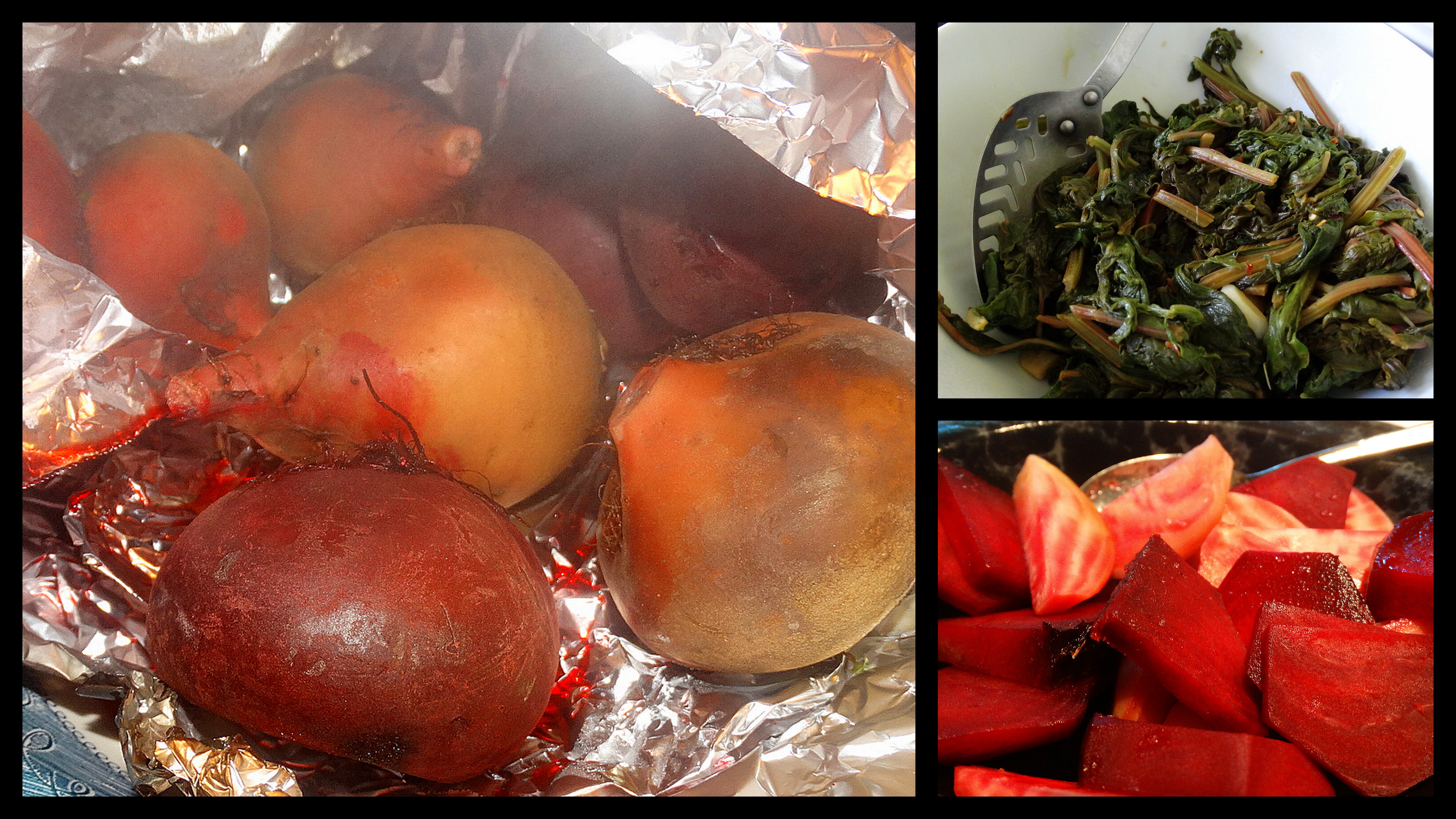 Savory and edible, the green leafy tops make a healthy side dish. Not as pungent as kale and spinach they impart a more mild flavor. Wash the leaves well, cut into bite size pieces and saute in a little olive oil. To add a piquant zip, chop a garlic clove into the saute pan while the greens cook then deglaze with something acidic, like wine vinegar or lemon juice. A dusting of hot red pepper flakes takes this side dish over the top.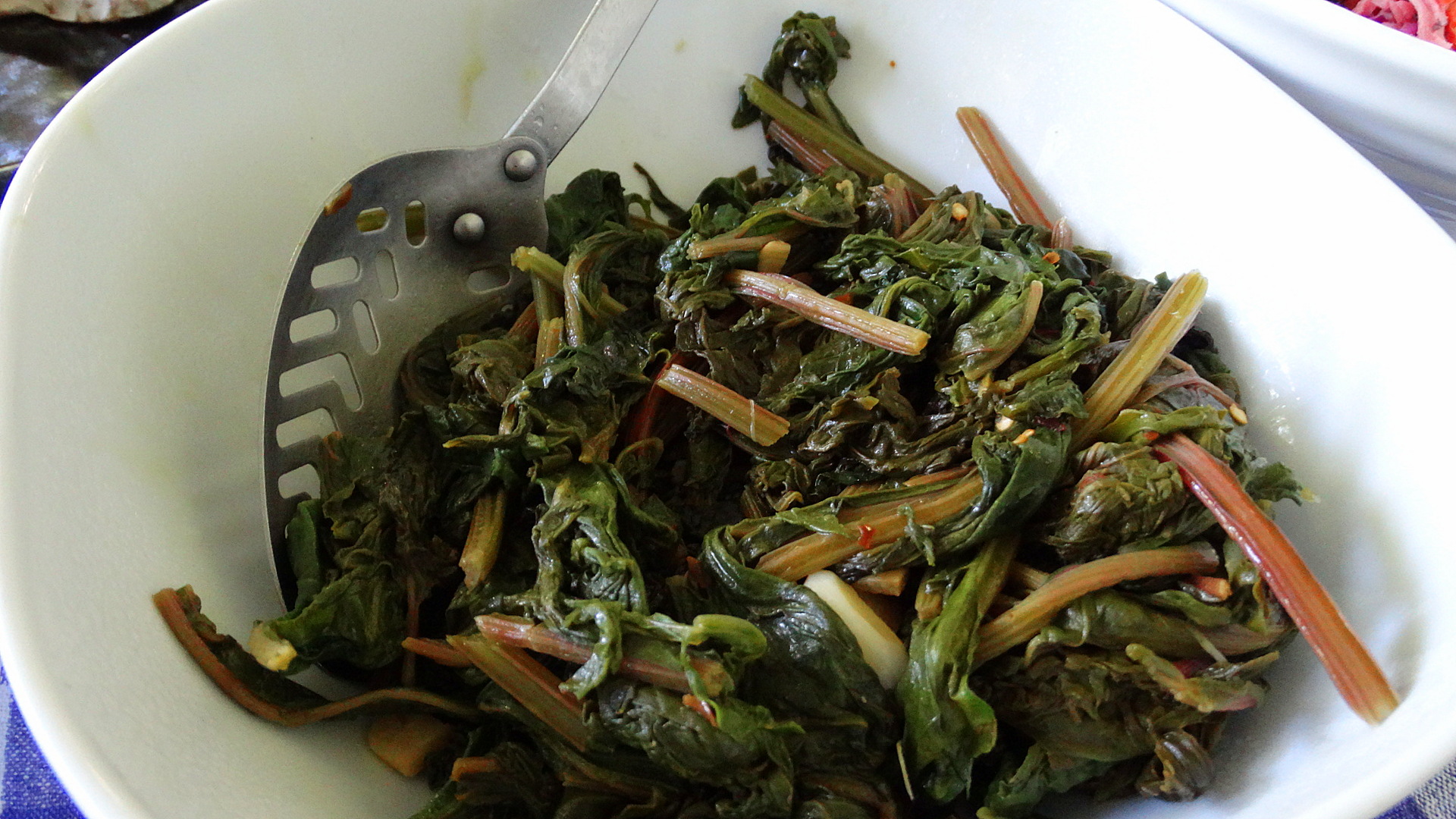 If you're looking for more fresh veggie recipes or want to know where the New Jersey green markets are, you're going to love this give away.
A signed by the author copy of New Jersey Fresh, Four Seasons from Farm to Table, is being given away here on Flavor Chronicles/ Chef's in Motion. Leave a comment telling us what your favorite fresh vegetable is either on this post or on our facebook page and you're in the running. If you don't win, don't feel bad. You can purchase Rachel Weston's book on Amazon and have it delivered right to your door, or you can find her signing the books at a farmers market near you. Her facebook page will update her schedule. We'll use the random generator to pick a winner next Monday, on the 22nd of June.