A peculiar fact about brunch, the meal that took breakfast and turned it into lunch, is that it originated in Great Britain. Yup. Not originally known for culinary endeavors, it was the Englishman's love of the hunt that instigated a meal that is neither breakfast, lunch or dinner but a hybrid of all three.
Famished riders, having spent the morning seeking out game to kill, would return to their castles looking for a repast that didn't fit into the usual three meals, tea time, or the short snack known as elevenses.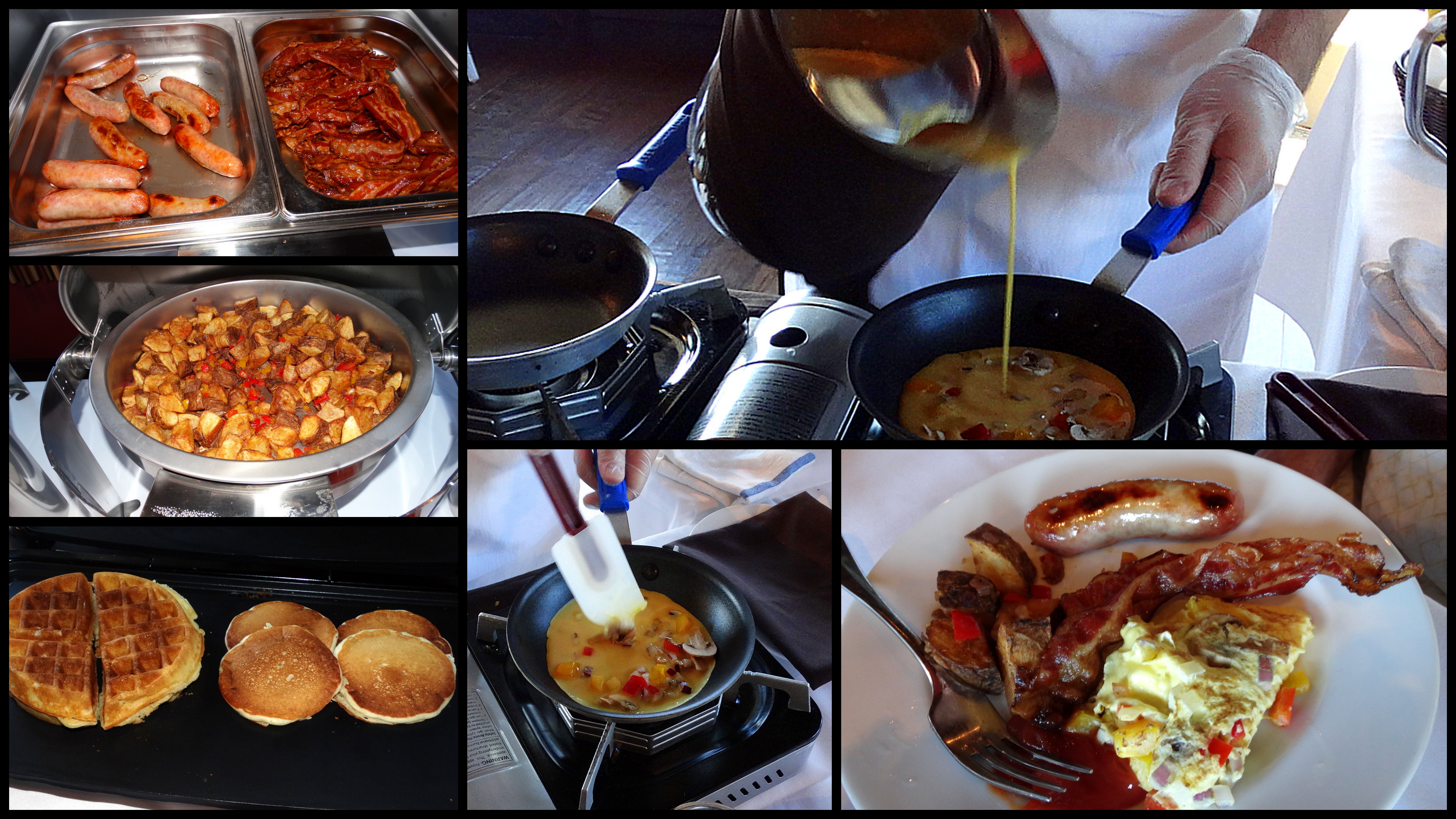 Fortunately, the tradition of a long leisurely feast on Sunday is what has come of all that British history. At the Jersey Shore in Sea Bright, a small family oriented beach town, you can find Ama Ristorante, a handsome Tuscan influenced gem of a restaurant exquisitely decorated with a bewitching view of the Atlantic Ocean.
In the kitchen, executive chef, Chuck Lesbirel shows a fearless energy that comes with youth and innate talent. Basic ingredients come alive with herbs, spices and perfected cooking techniques.

The most difficult decision to make at Sunday brunch is what to eat. A customary breakfast buffet serves all of the expected and often anticipated dishes. Waffles, pancakes, omelets, and so forth. Culinary excitement though comes with the chef influenced cuisine. Orecchiette with slightly bitter broccoli rabe, and fatty little bits of flavorful sausage, garlic and red pepper flakes didn't suffer a bit by being served from a chafing dish.
Or perhaps it's house-cured salmon sliced paper thin with an unexpected spicy twist that makes this brunch special. A few other dishes that turned heads and had guests going back for seconds were the cheese platter and charcuterie platters.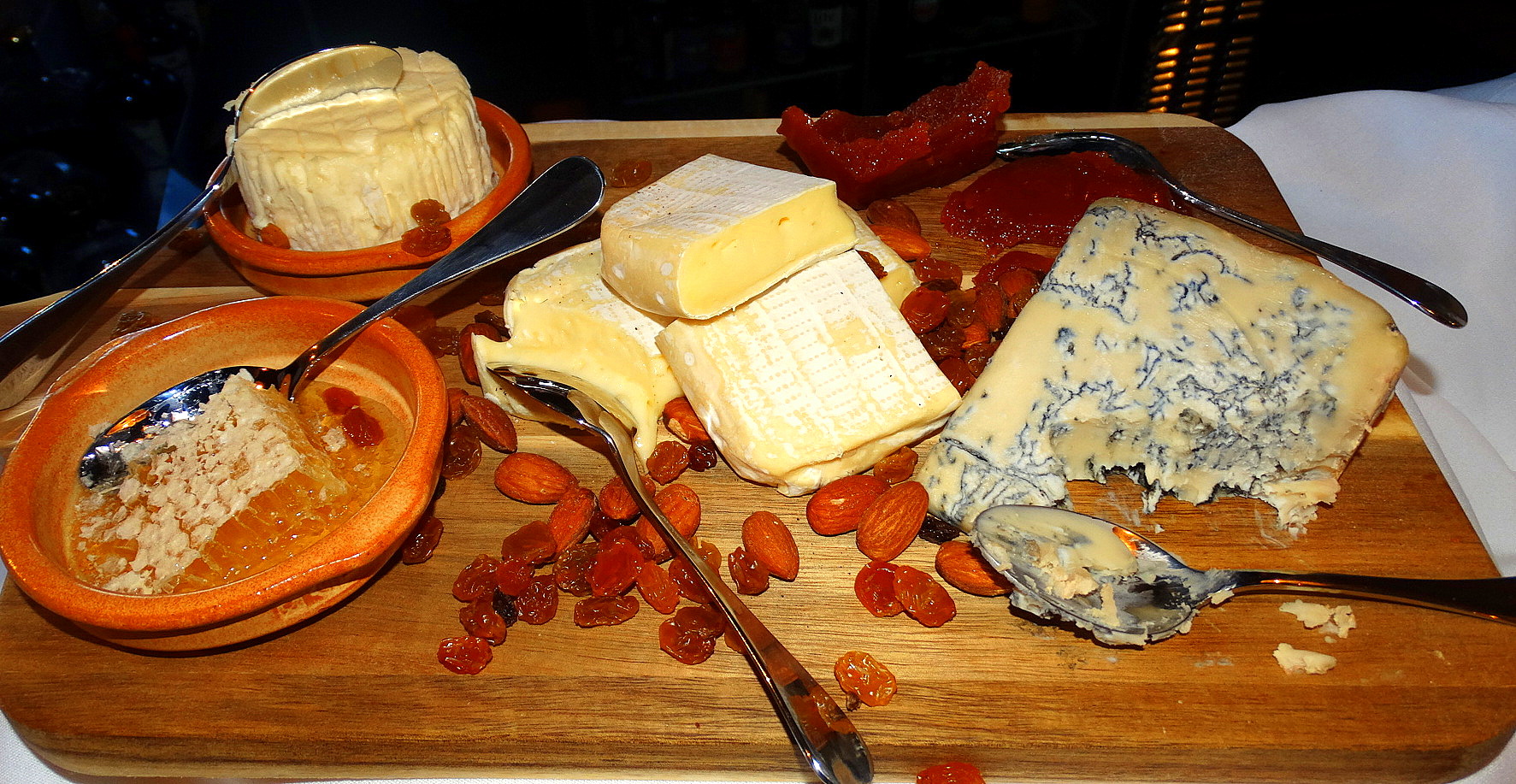 Any-way-you-slice-it, a gourmet brunch buffet deal is not easy to find. The food is often pretty to look at but not particularly tasty. Here, I have found you beautiful food that tastes even better than it looks. With a decision of sitting under an umbrella while soaking up sun sand and surf, or sitting inside an air conditioned dining room, it sets this brunch-time over the top.
Did I mention the bloody Mary's? They're as good and spicy as you'd want. If a spicy cocktail isn't your thing, Mimosa's are also on the menu and included in the price.

Should the sound of the waves crashing on the beach put you in the mood for clams, oysters or shrimp, they have you covered for that too.
An epicurean extravaganza and at $35.00, a bargain. A brunch like this is a wonderful way to treat yourselves: Means to a celebration without the hassle of making plans or cooking, and a perfect backdrop to enjoy being with friends and family. Reservations are your best bet though and pretty much the only thing you need to remember to take care of.
Leave the horse and hound home, the fox will live for another week.
Because I am all about giving you, dear readers something to nosh on at home, and because Chef Lesbirel is nothing but supportive of culinary excellence, we have a recipe for you.
That stunningly gorgeous jar of emerald colored arugula pesto? The condiment used to accompany the groaning board of meat? The recipe is a gift from us to you. Use it at your next barbecue or fold it into pasta….
1Lb local Arugula (stems trimmed and washed)
1/4 cup Toasted Pinenuts
1/2 cup Grated Parmesan Reggiano
1/2 Tablespoon Salt
Zest of 2 Lemons
1 Cup of EVOO
In a Food Processor, puree the parmesan, pinenuts, salt, lemon zest, and 1/2 cup of EVOO until an almost smooth paste. Gradually add the arugula a handful at a time. Gradually add the rest of the evoo as you please. Use less for a thicker pesto and more for a looser one. Check seasonings and adjust to your liking. To store place pesto in a tightly sealed container with plastic wrap lay directly on the pesto to prevent from browning.